The Special Program for Urban and Regional Studies 2022/2023 Fellows
Image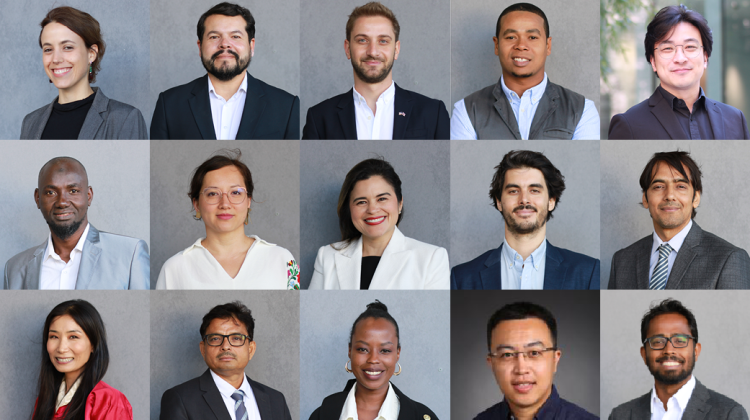 Published
November 30, 2022
The Special Program for Urban and Regional Studies (SPURS) is a one-year non-degree program for mid-career individuals who are or will be shaping policy in developing countries to further develop their planning, policy-making, and problem-solving skills. SPURS is a host of the Humphrey Fellowship, a Fulbright exchange program. Each year, a cohort of 12-16 Fellows engage in a flexible program of study and research focusing on the problems of urban and regional change within the broader context of development. Fellows are drawn from an extraordinary range of backgrounds and experiences, including such varied fields as architecture, sociology, economics, government, business, or from any field dealing with issues facing developing and newly industrializing countries. 
"This year's cohort of SPURS/Humphrey fellows are energetic and innovative mid-career practitioners from around the world who are engaged in crafting solutions to difficult problems, ranging from the threat of ocean rise for small island nations to rebuilding after earthquakes in Nepal," said DUSP's Bish Sanyal, who is the faculty director of SPURS. "The SPURS/Humphrey fellows bring to MIT accumulated professional experience in problem solving under the often severe constraints faced by newly industrializing nations - their approach and experience can enhance the education of DUSP's students and provide a new lens for faculty working and studying in the Global South. The fellows also help build new global networks with our faculty, students and professional agencies in the Boston area, enhancing mutual understanding and collective problem solving abilities which are essential for a peaceful world."
The current SPURS Fellow cohort includes:
Applications for the 2023-2024 SPURS cohort are now open through January 31, 2023.