Urban planner in Department of Urban Planning, City Hall of Ouargla, Algeria. Responsible for supervision of ongoing city projects and setting future urban planning strategies, with a focus on using new methods for space-making and city design such as space syntax. Also founder of CH-tech, a company that produces new building producst from local materials. As an architect and designer in architecture and city design offices, was in charge of designing various administrative buildings, then taught CAD at the University of Biskra, where he is currently a Ph.D. candidate. 
Holds a Bachelor of Architecture and Master of Urban Projects and Sustainable Cities, both from the Department of Architecture at the University of Biskra. 
During the MIT fellowship, will explore the interactions between spatial configurations and user experience to find key factors that affect urban space production.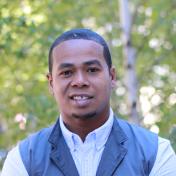 Contact
Write me
ismailch@mit.edu