Vice President of the Brazilian Institute of Architects - Department of São Paulo, where she represents and advises on strategic decision-making. Previously Senior Program Manager for Vital Strategies Brasil, worked with Bloomberg Philanthropies' Global Road Safety Initiative, and at the Department of Urban Planning of the City of São Paulo.
Holds a Master of Management and Public Policy from Fundação Getulio Vargas, School of Business Administration and a Bachelor of Architecture and Urbanism from University of São Paulo.
AT MIT, seeks to deepen knowledge of linkages between urban development, transportation, public health, and climate change, while exploring solutions to pressing issues in Brazilian cities.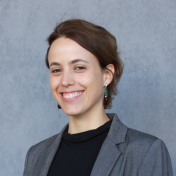 Contact
Write me
hmachado@mit.edu