Two DUSP Students Named Martin Fellows
Image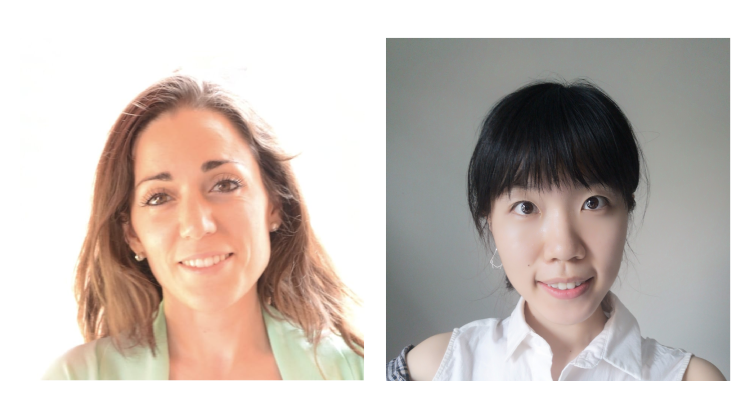 Published
September 8, 2023
Two DUSP doctoral students, Lidia Cano Pecharroman and Yichun Fan, have been named members of the 2023-2024 Martin Family Society of Fellows for Sustainability. The Martin Fellowship will support their work tackling the climate crisis in a sustainable, healthy, and equitable manner.
Fan's research aims to facilitate the development of resilient cities against leading environmental and health threats. Her recent inquiries study the impacts of environmental hazards on urban quality of life and resilient strategies to mitigate such impacts. Her planned dissertation research will leverage high-resolution urban big data and computational methods to systematically incorporate large-scale adaptation behaviors into the design of more effective and equitable resilience policies. The Martin Fellowship will support her dissertation work through providing generous financial support and fostering connections with fellows and faculty sharing similar research interests for mentorship and collaboration.
Cano Pecharroman specializes in environmental policy planning for extreme weather events,  with an emphasis on the development of innovative policy outcome evaluation tools,  participatory planning approaches for acute climate events, and value based transformative approaches to climate policy. Her planned dissertation research delves into the outcomes of human and other-than human planning for climate adaptation. The Martin Fellowship will support her dissertation work through financial support that will allow for the analysis of collected data and the drafting of her findings, furthermore, it will contribute generous mentorship and a supportive network of fellows also passionate about sustainability. 
The MIT Martin Family Society of Fellows for Sustainability is a cohort of doctoral students pursuing sustainability research in a wide array of fields and topics. Each year, approximately ten outstanding students are selected to receive one academic year of fellowship support. Fellows participate in a lively community of students and alumni dedicated to advancing environmental and social sustainability. The Fellowship was created at MIT in 1992 by the Martin family in conjunction with the Lee and Geraldine Martin Professorship in Environmental Studies. Lee Martin, who received an SB in Mechanical Engineering from MIT in 1942, established the Martin Foundation in 1953 with his wife Geraldine and his parents. Geri, her children and grandchildren continue to be involved with the Martin Fellows program to this day. More than 400 Martin Fellows alumni work in industry, civil society, and government organizations worldwide.
Learn more about Fan, her publications, and her research
Learn more about Cano Pecharroman, her publications, and her research
Learn more about the MIT Martin Family Society of Fellows for Sustainability