Disability Justice and Planning
Image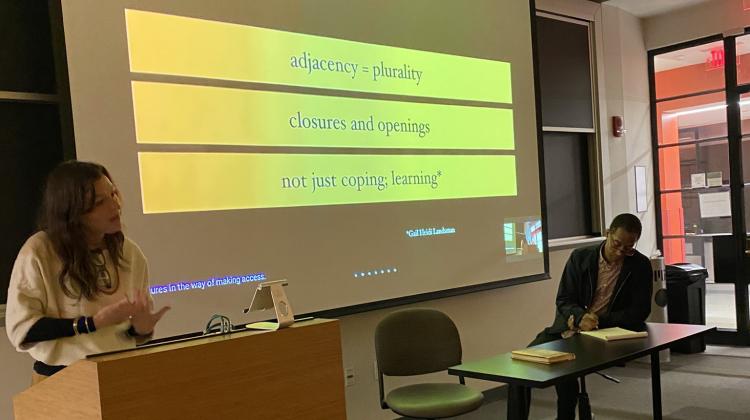 Ableism, the discrimination and social prejudice faced by people with disabilities, is rampant1 across urban planning, architecture, real estate, and other design fields and this manifests differently across varying geographies and contexts. The SA+P Disability and Planning Initiative aims to challenge planners and designers to radically rethink approaches to inclusivity in our cities and built environments. The initiative provides the planning community with an opportunity to learn about and address ableism, while encouraging participants to incorporate an accessibility lens into their work. 
The Disability and Planning Initiative is informed by a social model of disability, rather than a medical one. The Massachusetts Institute of Technology (MIT), with a historical precedent for technology centered on problem-solving, has approached disability as a challenge to be overcome for individuals rather than an opportunity for us to change our built and designed environments to meet the needs of all kinds of bodies. 
In the fall of 2021, MCP students Natasha Ansari and Shannon Hasenfratz collaborated and advocated for incorporation of disability perspectives at DUSP. Throughout the semester they championed a conversation with departmental leadership, leading to an independent study course that could be further developed into a regularly offered course in the department. In the spring of 2022, the first iteration of the independent study was organized with the guidance of Professors Delia Wendel and Mariana Arcaya. Due to the high interest in the department, a weekly speaker series was planned commencing in the second half of the semester. 
1.  Terashima, Mikiko and Kate Clark. The Precarious Absence of Disability Perspectives in Planning Research. Innovations and Development in Urban Planning Scholarship and Research. Volume 6, Number 1. 2021. https://doi.org/10.17645/up.v6i1.3612