Urban Mobility, Planning and Adaptation
Image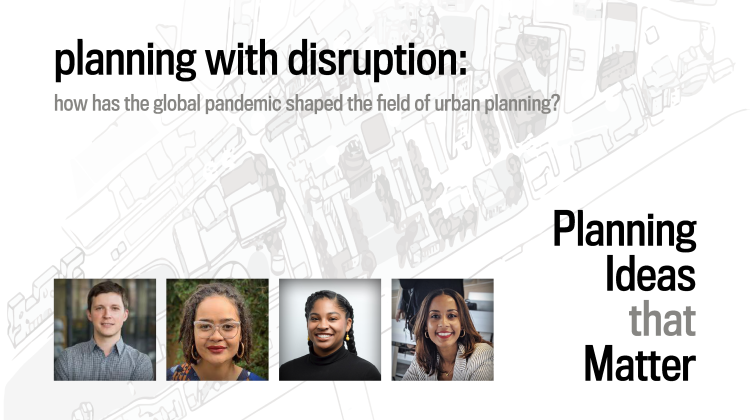 The second episode of Season Two of the Planning Ideas that Matter podcast (PITM) features guests Andres Sevtsuk and Lindiwe Rennert, discussing how the global pandemic impacted urban mobility and how the field of urban planning is adapting to those disruptions.
Sevtsuk (SM '06, PhD '10) is the Head of the City Design and Development Group (CDD) and the Charles and Ann Spaulding Career Development Associate Professor of Urban Science and Planning. His research focuses on public qualities of cities, and on making urban environments more walkable, sustainable and equitable, bridging the fields of urban design, spatial analytics and mobility research.
Rennert (MCP '16) is a PhD Candidate in Regional and Urban Planning Studies at the London School of Economics and Political Science. Her current research focuses on the interplay between public transit and race-based equity in urban environments. Prior to joining LSE, Lindiwe was a Transit Planner. During her time in the private sector with Nelson\Nygaard Consulting Associates, she worked on long-range municipal development strategies, campus masterplans, fare structure adjustment, system network redesigns, downtown parking plans, and Title VI equity analyses. As a public sector planner with the City of Boston Transportation Department, her work largely focused on combatting racial and spatial inequities in quality of life through rail service enhancements, the implementation of Bus Rapid Transit projects, and the institutionalizing of race-centric metrics into the department's prioritization and project evaluation processes. 
Access all the episodes of Season Two and Season One
The second season of PITM is hosted by Tiffany Ferguson (MCP '18) and Samra Lakew (MCP '20) and is produced by DUSP and Dave Lishansky of David Benjamin Sound through the generous support from Bemis Funding and Dean of the MIT School of Architecture and Planning, Hashim Sarkis.