A Once in a Generation Investment
Image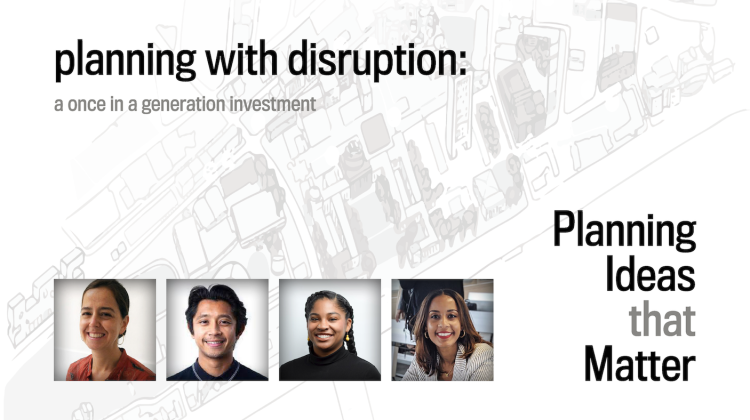 Guests Gabriella Carolini and Darryle Ulama (MCP '21) join hosts Tiffany Ferguson (MCP '18) and Samra Lakew (MCP '20) to discuss the Bipartisan Infrastructure Deal. The Infrastructure Deal is designed to deliver clean water to all American families, extend and update broadband networks, repair and modernize roads and bridges to adapt to the climate crisis, improve mobility options, upgrade our energy infrastructure to be more reliable and renewable, and address risks such as acute climate events, cyber-attacks, and a legacy of anthropogenic degradation of the environment. How will this "once in a generation investment" be spent and can we incorporate justice and equity as key elements in the implementation of the deal? What lessons can we glean from previous infrastructure investments, such as the New Deal, to build a more sustainable and equitable future?
The second season of the Planning Ideas that Matter (PITM) podcast explores how has the global COVID-19 pandemic shaped the field of urban planning? Each episode draws upon interviews with DUSP faculty and recent MIT alumnae/i.
PITM is produced by DUSP and Dave Lishansky of David Benjamin Sound through the generous support from Bemis Funding and Dean of the MIT School of Architecture and Planning, Hashim Sarkis. The theme song for the second season of PITM was written and performed by the DUSP alumni band, Eminent Domain.