Leveraging Community Development for More Equitable Cities
Image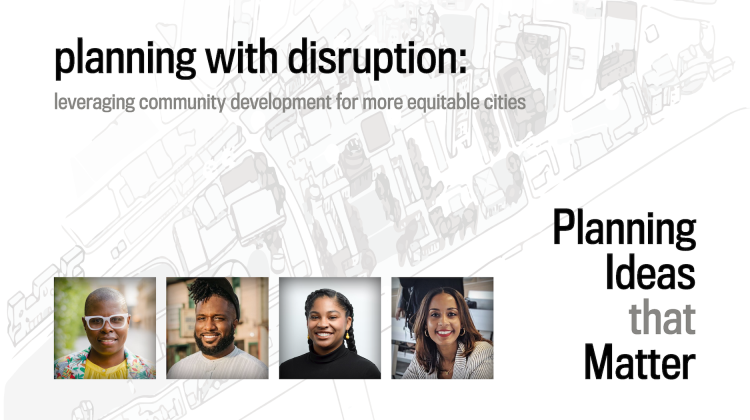 Guests Holly Harriel (MCP '03) and Dasjon Jordan (MCP '19) join hosts Tiffany Ferguson (MCP '18) and Samra Lakew (MCP '20) to explore how community and economic development in the pursuit of more just and equitable cities has been transformed by disruptions associated with the COVID 19 pandemic. 
Harriel is a lecturer at DUSP, the Strategic Advisor for Community Practice & Clinical Education for the Community Innovators Laboratory (CoLab), and the founder and CEO of CivicSalon. At MIT, her research, work, and practice centers planning and development focused on promoting racial justice, inclusive economic development which is environmentally sustainable, socially just, and deeply democratic.
Jordan is the Executive Director at Broad Community Connections in New Orleans. Broad Community Connections is a non-profit community development organization in New Orleans devoted to revitalizing Broad Street as a vibrant, equitable, and inclusive commercial corridor by promoting the health and economic, residential, and cultural development of its diverse surrounding neighborhoods.
Season two of the Planning Ideas that Matter (PITM) podcast examines how the global COVID-19 pandemic has re-shaped the field of urban planning, changed our thinking about interventions, and what ought to be? This question is discussed with members of the Department of Urban Studies and Planning (DUSP) faculty as well as MIT alumnae/i who work in specific domains of urban planning. 
PITM is produced by DUSP and Dave Lishansky of David Benjamin Sound through the generous support from Bemis Funding and Dean of the MIT School of Architecture and Planning, Hashim Sarkis.