Governance During a Prolonged Era of Disruption
Image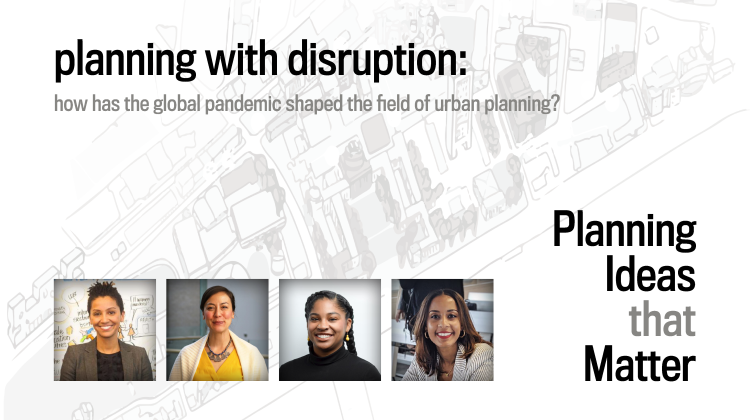 How have disruptions during the global COVID-19 pandemic shaped the field of urban planning? What lessons have been learned and where do we go from here?
In the second season of Planning Ideas that Matter (PITM), hosts Tiffany Ferguson (MCP '18) and Samra Lakew (MCP '20) explore these question with members of the Department of Urban Studies and Planning (DUSP) faculty as well as fellow MIT alumnae/i.
The first episode of PITM Season Two examines our institutions of governance, how they operated during the pandemic, and how the experiences since 2020 have shaped how urban planners might engage more effectively with these institutions. Guests include DUSP's Karilyn Crockett and Delia Wendel.
Crockett is the Assistant Professor of Urban History, Public Policy & Planning at DUSP. Her research focuses on large-scale land use changes in twentieth century American cities and examines the social and geographic implications of structural poverty.
Wendel is the Spaulding Career Development Assistant Professor of Urban Studies and International Development. Her research engages three main areas: forms of community repair after conflict and disaster; African urbanism; and spatial politics. 
PITM is produced by DUSP and Dave Lishansky of David Benjamin Sound through the generous support from Bemis Funding provided by the Dean of the MIT School of Architecture and Planning, Hashim Sarkis.