Gabriella Carolini named one of the winners of 2021 Ashby prizes
Image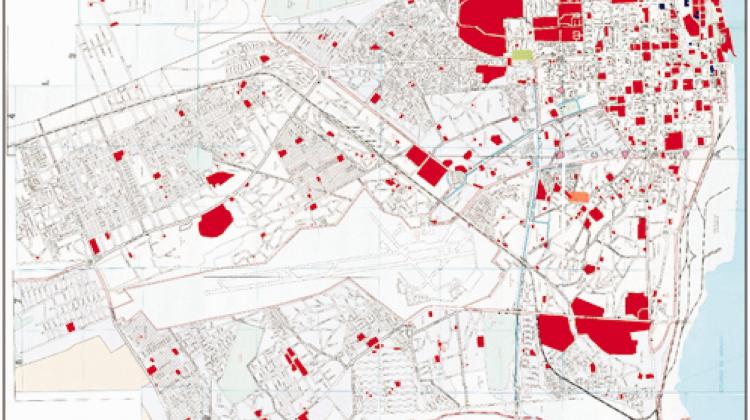 Source
https://doi.org/10.1177/0308518X221105034
The editors of the journal Environment and Planning A: Economy and Space have awarded two papers — including MIT's Gabriella Y. Carolini's paper, "Aid's urban footprint and its implications for urban inequality and governance" — the Ashby Prize, for the most innovative paper published in 2021. The paper is free to access for one year. 
The paper analyzes how urban development is being shaped by an increase in the number of actors within donor and donor-related investment communities in African countries like Mozambique, where the capital city of Maputo now hosts a growing density of such actors—with implications for local socio-economic and spatial inequality and municipal governance.  Carolini says the source of the analysis presented in her paper grew from fieldwork conducted while researching her recently published book, which examines how different typologies of international cooperation relationships, but especially South-South cooperation, influence distributive, procedural, and epistemic equity in urban development projects. 
"Over years of research in urban communities across Africa, but especially Mozambique, it was clear to me that aid organizations were familiar with critical analyses of their funded work," says Carolini. "What puzzled me, however, is why greater empirical attention was not paid to international development as an urban industry—with clear spatial patterns of commercial and residential settlement in especially capital cities, as well as problematic labor practices centered on short-term consultancies, currency arbitrage, and the leveraging of contracts to support 'donor'-related foreign firms."
Carolini's new book, Equity, Evaluation, and International Cooperation: In Pursuit of Proximate Peers in an African City, was published in May 2022 by Oxford University Press. 
Carolini is an associate professor of urban planning and international development in the MIT School of Architecture and Planning's Department of Urban Studies and leads the City Infrastructure Equity Lab. EPA: Economy and Space is a leading journal of economic research, principally concerned with questions of urban and regional restructuring, globalization, inequality, and uneven development. 
Posted with permission of author, Maria Iacobo, MIT School of Architecture and Planning