Congratulations to the Class of 2022!
Image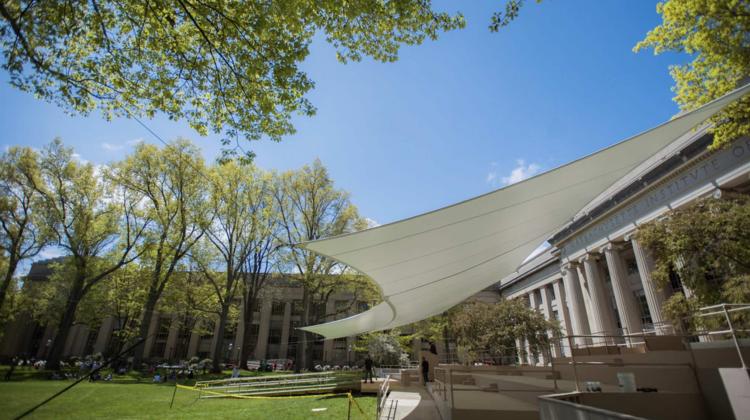 At the Departmental Commencement Celebration on May 25th, 2022, DUSP celebrated the achievements and accomplishments of graduating class of 2022.
The commencement keynote speaker was DUSP Alum Otis Rolley (MCP '98). Rolley is the Senior Vice President, U.S. Equity and Economic Opportunity Initiative at the Rockefeller Foundation. He joined The Rockefeller Foundation in 2019. Immediately prior to joining the Foundation, Rolley served as a North America Managing Director for 100 Resilient Cities, an initiative of the Foundation. There he provided urban resilience technical assistance and portfolio management for 29 cities throughout the U.S. and Canada. Prior to his work at 100RC, Rolley served as CEO of Newark, New Jersey's economic development corporation.
A true urbanist, Rolley's career has been dedicated toward advancing economic and community development in cities, leading organizations in the for-profit and non-profit private sectors. His 20 years of experience also includes serving in various leadership positions in the public sector. He has held cabinet roles with 5 different mayors in three large U.S. cities. He has been a chief of staff managing a $2 billion budget; city planning director for America's largest independent city; and he has served as the first deputy housing commissioner for the 5th largest public housing and community development agency in the U.S.
The 2021-2022 Thesis and Dissertation Booklet, which provides an overview of the research efforts of the class of 2022 is available online, here. 
After the commencement speeches, the following year-end awards were announced at the event:
Departmental Awards
Outstanding Undergraduate Thesis: Natasha Lia Stamler, Improving the Model of Localized Air Pollution in New York City.
Outstanding MCP Thesis: Tyler Luis Rivera, 'No One Washes a Rental Car': Parsing Contested Narratives of Worker Ownership in the Massachusetts Cooperative Economy.
Outstanding MCP Thesis (honorable mention): Asher Simon, The War on Who? An Analysis of Drug Possession Arrests in Four U.S. Cities.
Outstanding PhD Dissertation: Andrew Binet, Making the City Livable: Caregiving and Health in Gentrifying Boston.
AICP Outstanding Student: Miguel Davila Uzcategui.
Simha Prize: Chris Moyer, Expanding Architectures of Sharing: Public Housing Authority-Supported Middle-Income Limited Equity Cooperatives.
Rolf R. Engler Award for Outstanding Service: Ruth Yiu.
DUSP Student Council Awards
Excellence in Teaching: Eric Robsky Huntley.
Excellence in Teaching by a Teaching Assistant: Enjoli Hall.
Excellence in Advising:  Justin Steil.
Staff or Faculty Contribution to Student Life: Ellen Rushman.
Hebbert Award for Student Contribution to DUSP: Octavie Berendschot.
Congratulations to our winners, and to the entire 2022 graduating class!