Congratulations to the Class of 2021!
Image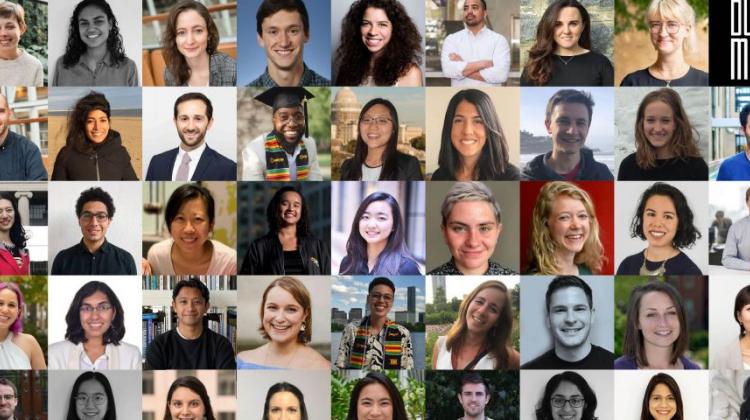 At the Departmental Commencement Celebration on June 3rd, 2021, DUSP celebrated - physically distanced but together in spirit and community – the achievements and accomplishments of graduating class of 2021.
The commencement keynote speaker was DUSP Alumna Nithya Raman (MCP '08). Raman is the Los Angeles City Council member for the 4th District, a seat which she won in a historic victory as the first challenger to defeat an incumbent City Council member in 17 years. Raman ran on a platform that centered on ending homelessness, advancing climate justice, and diversifying the voices represented in city government. Prior to her role with the city of Los Angeles, Raman co-founded Transparent Chennai, a nonprofit that collaborated with residents of urban slums to enhance their voice and strengthen their advocacy for resources such as running water and basic sanitation.
"Cities are inspiring to me, the practice of planning is inspiring to me," said Raman. "Within the form of the city, in the very nature of how cities are set up and designed, we can find solutions to challenges, helping cities deliver on their incredible promise -- the promise that they can be engines of economic mobility and opportunity, they can welcome newcomers with open arms, they can be places that foster inclusiveness and diversity and even -- dare I say it, and I want to say it -- places that inspire love amongst one another."
A complete recording of the Commencement Celebration is available here.
The 2020-2021 Thesis and Dissertation Booklet, which provides an overview of the research efforts of the class of 2021 is available online, here. 
After the commencement speeches, the following year-end awards were announced at the event:
Certificates
Environmental Planning Certificate: Michelle Mueller
Urban Design Certificate: Sofia Gulaid, Tess McCann
Departmental Awards
Outstanding Undergraduate Thesis: Mimi Wahid, The Path Toward Racial Reconciliation in Salisbury, North Carolina.
Outstanding MCP Thesis: Winn Elliott Costatini, Integrating Climate, Economic, and Racial Justice through a Boston FutureCorps.
Outstanding PhD Dissertation: Yonah Freemark, Mobility Politics: Local Ideologies in the Multi-Jurisdictional Metropolis.
APA Outstanding Student: Bahij Chancey
Rolf R. Engler Award for Outstanding Service: Jill Kronberg-White and Takeo Kuwabara
DUSP Student Council Awards
Excellence in Teaching: Devin Michelle Bunten
Excellence in Advising: Mary Jane Daly
Staff or Faculty Contribution to Student Life: Ellen Rushman
Excellence in Teaching by a Teaching Assistant: Tanvi Sharma
Frank Hebbert Award for Student Contribution to DUSP: Osamu Kumasaka
Congratulations to our winners, and to the entire 2021 graduating class!