Igniting the Sunrise Movement: Strategies for U.S. Climate Activism
Image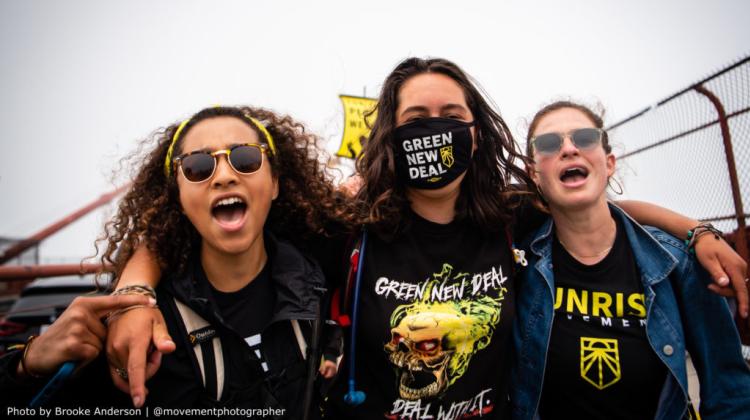 Location
MIT Building 9, Room 9-450
Discipline
City Design and Development
Environmental Policy + Planning
International Development
Series
Environmental Policy and Planning
How have American youth organized to change national, state, and local climate policy? How have they nudged (motivated, persuaded, sharply prodded) national leaders to take a stand on our generation's defining issue? Are coalitions to win elections different than alliances to shape effective climate policy?
Dyanna Jaye, Master's in City Planning at DUSP, shares her experience co-founding the Sunrise Movement, which in 2020 The Atlantic called "the highest-profile American climate-activism group." She will discuss the group's organizing strategies in their campaign for federal climate policy, including high points and disappointments, and what approaches work in the unique context of the American political economy.
The Sunrise Movement calls itself "a youth movement to stop climate change and create millions of good jobs in the process." Its mission is to "build an army of young people to make climate change an urgent priority across America, end the corrupting influence of fossil fuel executives on our politics, and elect leaders who stand up for the health and well-being of all people."
Date: 4/27/2023
Time: 12:30-1:30 PM
Location: MIT Bldg 9, Room 450
Lunch is provided. Please RSVP here (help us order enough munchies for everyone!)
Hosted by the MIT Climate Planning Forum. Co-sponsored by EPP and IDG.
Questions? Contact: Kevin Hsu kevinhsu@mit.edu
Suggested pre-event reading and video:
"Obama's Lost Army" (February 2017) The New Republic
https://newrepublic.com/article/140245/obamas-lost-army-inside-fall-grassroots-machine