Citizen Assemblies: Co-designing a climate-ready future with randomly selected citizens
Image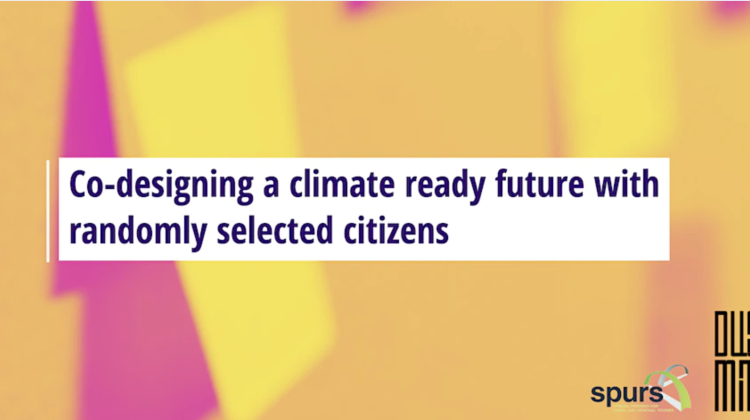 Location
MIT Building 9, Room 9-450
Discipline
City Design and Development
Environmental Policy + Planning
International Development
Citizens' juries and citizens' assemblies have gained momentum over the past two decades, providing useful forums for high-quality deliberation and citizen decision-making. More recently, these "deliberative mini-publics" have been utilized to make recommendations about climate change to political leaders. Juries and assemblies have mostly been used to identify existing problems and to suggest specific policies—but do these bodies promote true democratic accountability? Or are they mere democratic façades that serve the narrow purposes of the initiators?
Dániel Oross, an expert in political behavior from Hungary, investigates whether "deliberative mini-publics" increase accountability by politicians (or the political system) toward the electorate at large, and toward participants in those deliberations. He draws on policy documents, interviews with organizers and participants, and survey data—and evaluates whether climate-friendly proposals were actually integrated into policies in Budapest, Hungary, through a participatory budgeting process.
About the Speaker: Dániel Oross is the head of the Department of Political Behaviour, at the Centre for Social Sciences, Institute for Political Science in Hungary. He is Principal Investigator of "Democratic Innovations and Hungarian Parties" (OTKA PD_131408) and Vice-Chair of the Cost Action network Constitution-making and deliberative democracy (CA17135). His research interests are democratic innovations, political participation, youth policy, political socialization.
Date: 4/19/2023
Time: 12:30-2:00 PM
Location: MIT Bldg 9, Room 450
Moderator: Marietta Le, SPURS Research Fellow
Lunch is provided. Please RSVP here
Hosted by SPURS and the MIT Climate Planning Forum. Co-sponsored by EPP and IDG.
Questions? Contact: Marietta Le marietle@mit.edu