Previously WASH Program Coordinator and Education Coordinator at Save the Children International in Yemen. A humanitarian aid worker, responsible for coordination and implementation of emergency response targeted towards IDPs and host communities as integrated intervention of WASH, health, nutrition, education and child protection. Was  previously Deputy Project Manager of Construction at the Navy Camp for Yemen Liquified Natural Gas and an architectural engineer in consultancy firms.
Holds a B.Sc. in Architectural Engineering from from Sana'a University and master's degree in Humanitarian Aid and International Cooperation from Kalu Institute, Spain.
At MIT, aims to learn about how to mitigate the effects of climate change in Yemen through the lens of urban and regional planning.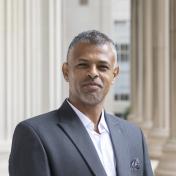 Contact
Write me
alnedari@mit.edu