Geodata and land management advisor in land management and cadastral establishment system with several Honduras municipalities. Was formerly an advisor with the German Development Cooperation in establishing the cadastral system and strengthening land management in the Río Plátano Biosphere Reserve in Honduras.
Holds a M.Sc. in Geographic Information Systems from Polytechnical University of Catalonia (UPC) and B.S. in Civil Engineering from Central America Technological University (UNITEC).
While at MIT, aims to increase skills in implementing sustainable land management policies by taking courses in climate change mitigation, monitoring and evaluation, and principles of data science as applied in urban and regional planning.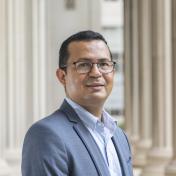 Contact
Write me
fjvargas@mit.edu