Image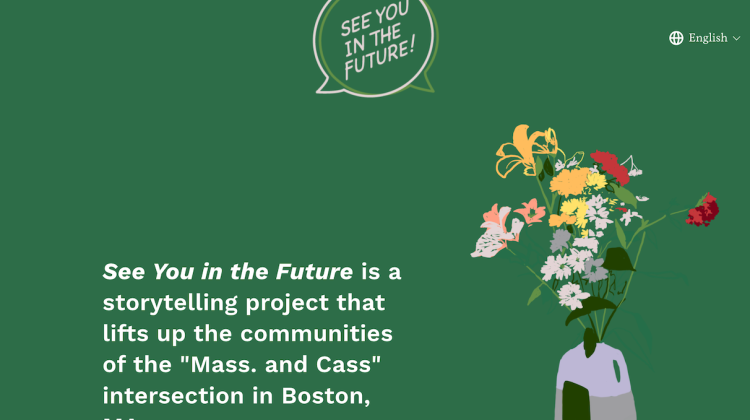 See You in the Future is a storytelling project that lifts up the communities of the "Mass. and Cass" intersection in Boston, MA.
Like any community, this intersection is a place with culture, history, and a vital social infrastructure.
But in recent years, this place and its people have been made into a public symbol of crisis — a hopeless problem to be solved or swept away. This builds on over a century of stigma and policies against homelessness and poverty, drug use and addiction, and harm reduction.