Operationalizing a Civilian Climate Corps
Image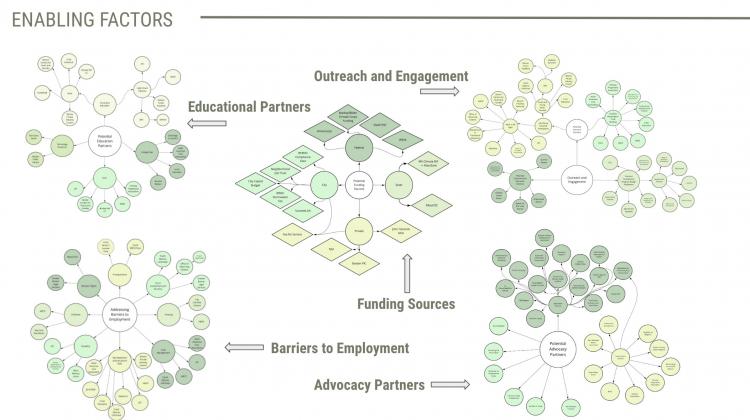 DUSP and Arch have been working on a vision for a Civilian Climate Corps (CCC) and how it can specifically be linked to design, planning and policy. The objectives are to help create career paths for young people; and improve the United States' ability to counter, and adapt to climate change, especially in communities that have suffered from environmental injustices. Advancing these interdependent goals will create physical, economic, and social resilience while building more just, resilient, and sustainable communities across America. 
The DUSP-Arch Civilian Climate Corps initiative aims to show how this can be done relatively quickly, by building off the AmeriCorps program and, specifically, enhancing it by:
funding the full cost of corpsmembers and building on the expertise of organizations experienced with the range of activities required for successful corps programs;
planning intentional career pathways for corpsmembers; and
forming partnerships around corps organizations to fund, design, plan, implement and evaluate visible and impactful projects.
Keys to success will be:
Bringing a diverse group of young people – notably Black, Indigenous, people of color (BIPOC) and low-income Americans – into green career pathways through a CCC experience;
Catalyzing transformational change in communities by improving environmental and health systems, reducing greenhouse gas (GHG) emissions, eliminating unequal environmental burdens, and building resilient and sustainable physical and social infrastructure in environmental justice (EJ) communities.
DUSP and Arch intend to move this initiative forward this year, in a pilot format that will hopefully lead to a multi-year, place- and community-based commitment through sustained community partnership(s), and teaching and research activities joint across our two departments. The basic idea is to initiate something locally (Boston) that could demonstrate and help "scale" the program. Our rough vision, starting at the second half of the F21 semester, is to move forward in the following way:
Organize a co-creation workshop in the second half of the fall semester, bringing in potential partners (community organizations, local governments, etc.) to identify how we might organize a pilot of mutual benefit in a specific locale.
Carry out a spring joint urban design studio (to be taught by Miho Mazereeuw, Arch), in which students will consider the urban design implications of a CCC, and a complimentary policy and planning class (to be taught in DUSP).
Summarize the experiences, share with all stakeholders, design ways to 'scale' it based on lessons learned.