Image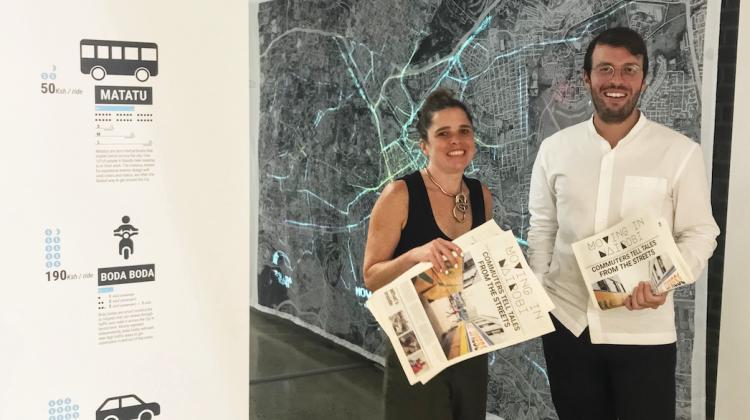 "Moving in Nairobi"—exhibited by the CDDL in Seoul (2019) and Nairobi (2020)—captures the city of Nairobi through the eyes of four commuters travelling by foot, bicycle, motorcycle, and bus. Additionally, a time-lapse video of an Uber ride illuminates the city, rich and poor sectors alike, allowing the viewer to see and hear the city's rapidly evolving urban fabric.
Nairobi is home to 3.5 million people. Due to a lack of centralized transport planning in its history of growth, present-day urban traffic is often paralytic and commuters may be trapped in their cars for several hours each day. This work screens citizen traffic data collected from Uber, mobile phone, and Google data, displaying visualizations of Nairobi's breathtaking traffic congestion on an exhibit wall. These visualizations are presented in conjunction with the travel routes of four selected Nairobi commuters postulate the link between their personal experiences and urban traffic problems.
"Moving in Nairobi" also presents analysis of this traffic issue in the form of an infographical newspaper pamphlet, which was distributed in Nairobi. This pamphlet was made available as part of the exhibit in both Seoul and Nairobi.