More Equitable Local Tax Structures
Image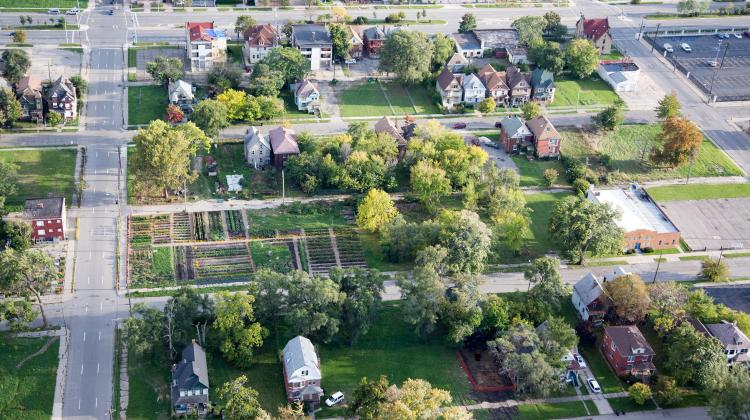 Image credit: Alex S. MacLean for MIT Community Only
Economic recovery in distressed U.S. cities requires faster capital formation and financial relief for poor households. But the local property tax constrains cities' ability to meet either need. Because local governments must create stable revenues from a declining local capital stock, they gradually concentrate tax burdens on fewer taxpayers. Poorer and less-mobile households shoulder these burdens as wealthier and more mobile households flee for better fiscal bargains.
Through self-reinforcing fiscal distress, declining cities and disinvested neighborhoods can pay effective property tax rates at two to twenty times the U.S. average. Excess taxes obstruct property financing and reduce property wealth. In heavily distressed cities, blight and abandonment are the visible scars of invisible fiscal damages. 
At the other end of the property market, legacy cities use tax abatements to free new investment from the same penalties. Politically rationed relief creates pockets of local growth. But these economic development strategies can do little to stabilize property assets, promote broad-based capital investment, or reduce racial inequities in tax burden.
Are equitable, poverty-reducing, growth-oriented reforms possible? This project examines whether land-based property taxes can relieve household costs while stimulating property market investment in U.S. legacy cities.