Indigenous Community Planning
Image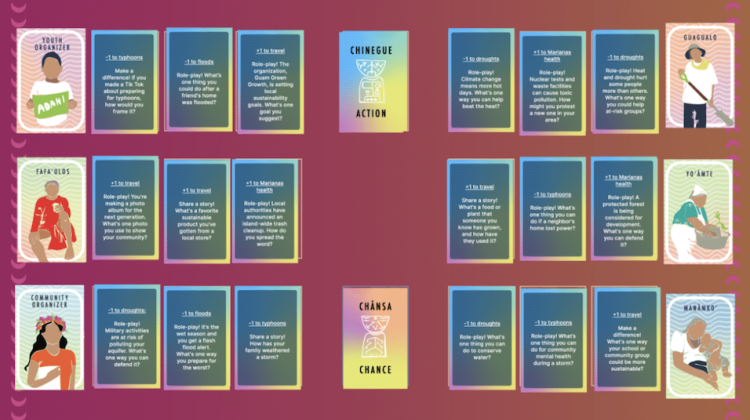 Engagement Method
Economics, Finance, Policy
Social Engagement
Action Area
Community
Energy and the Environment
Health
Housing
Livelihoods
Strategic Priority
Achieving Racial Justice
Closing the Wealth Gap
Tackling the Climate Crisis
The Indigenous Community Planning project in DUSP is a multi-disciplinary research and teaching effort that seeks to center Indigeneity within the field of urban planning. Students and faculty within the department engage with Indigenous communities, scholars, leaders, and activists to explore together how to address questions of sovereignty, identity, land-use planning, climate adaptation, natural resource development, and historical land-taking. The research, curriculum development, and practice activities are undertaken in partnership with indigenous communities and seek to highlight lessons and practices from indigenous planning that can be applied more generally.
The project has strengthened connections with local Indigenous communities in Massachusetts, the MIT SOLVE Indigenous Fellows program, and Indigenous student groups at MIT as they seek to add indigenous students, staff and faculty to the MIT community.
The 11.171/11.172 Indigenous Environmental Planning MIT course is an ongoing, adaptive effort to realize the pedagogical goals of the Indigenous Planning Project. The course examines how Indigenous peoples' relationships to their homelands and local environments have been adversely affected by governmental planning. Participants - faculty, student, and community guests - in the course seek to address current environmental challenges and use participatory action research methods  to discover potential solutions to these challenges. 
Image credit: Melissa Teng, Franceska De Oro via TA SUNGON MO'NA: Navigating Change
Related Multimedia
Environmental Policy and Planning 2021 Spring Speaker Series on Indigenous Environmental Planning
Held as digital events during the MIT spring 2021 semester, this series examined themes of power, resilience, environmental justice, just energy transitions, and traditional knowledge in the context of indigenous environmental planning.
Speakers included:
Dr. Diane Austin, Director of the School of Anthropology at University of Arizona
Dr. Robin Bronen, Executive Director of the Alaska Institute for Justice
Eva Dawn Burk (Denaakk'e and Lower Tanana Dene'), MIT Solve Indigenous Communities Fellow
Dr. Jaskiran Dhillon, Associate Professor of Global Studies at The New School
Kelsey Moldenke (Quinault Nation), Senior Planner for Quinault Nation
Joseph Kunkel (Northern Cheyenne Nation), Principal and Director of SNC Design Lab
Julian Brave NoiseCat (Secwepemc/St'at'imc), Vice President of Policy & Strategy at Data for Progress and Narrative Change Director of The Natural History Museum
Adella Begaye & Robyn Jackson (Diné), President and Energy Outreach Coordinator of Diné Citizens Against Ruining Our Environment
Dr. Kā'eo Duarte (Native Hawaiian), Vice President of the Kamehameha Schools Community and 'Āina Resiliency Group
Chuckie Green (Mashpee Wampanoag), Former Natural Resources Director for the Mashpee Wampanoag Tribe
Land Grab Universities
Land-grant universities, including MIT, were built not just on Indigenous land, but with Indigenous land - nearly 11 million acres of Indigenous land from approximately 250 tribes, bands and communities. Tristan Ahtone and Geoff McGhee will speak to us about "Land Grab Universities", an investigative journalism project and spatial database that untangles the powerful and painful strains of myth and money behind the land-grant university system, which broadened access to higher education in the United States. This unique project was created through extensive reporting and research into primary source materials, including land patent records, congressional documents, historical bulletins, historical maps, archival and print resources at the National Archives, state repositories and special collections at universities and more. Information for the database was extracted programmatically where possible, primarily from the Bureau of Land Management's General Land Office database, but in some cases it was transcribed manually from print records, microfilm and microfiche reproductions, or poor-quality digital images.
Monuments: Declaring a Cultural Emergency
Genia is an artist in residence with the City of Boston, and has been working with the Department of Emergency Management on adapting their methods to deal with the cultural emergencies of climate change, settler colonialism, systemic racism, white supremacy, patriarchy and toxic individualism. This spring, Genia is also in residence with the 11.458 Crowd Sourced City class at MIT where students are helping design civic tech and media platforms to support her work to decolonize Boston's public art, monuments and heritage landscape.
This event was organized by DUSP's Catherine D'Ignazio and Maria Lucia Morelli and was supported by the MIT Center for Art, Science & Technology (CAST).