Image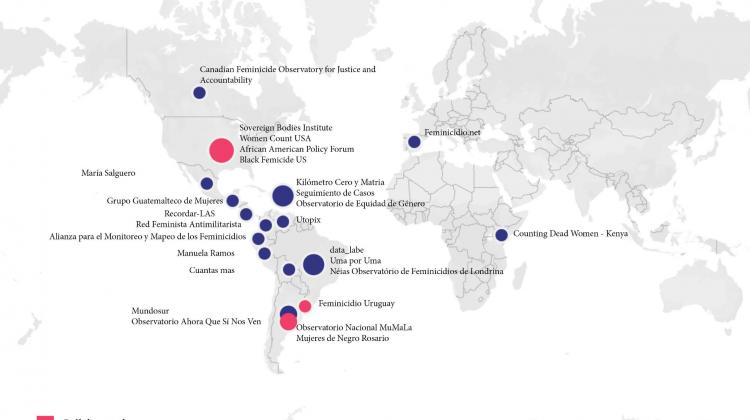 Data Against Feminicide is a feminist participatory action research project led by Catherine D'Ignazio (Data + Feminism Lab @ MIT), Silvana Fumega (ILDA) and Helena Suárez Val (Feminicidio Uruguay). Gender-related violence against women and its lethal outcome, feminicide (or femicide), is a serious problem around the world. Following activist efforts to collect and amplify data on the issue, official statistics are now required by new legislation in Latin America and the Caribbean (LAC). But criminal reforms and other public policy oriented to ending violence against women need to be accompanied by appropriate tools for data collection. Our work is exploring the need to review, support, and strengthen both official and activist data practices, while making feminicide a more visible problem.
In August 2019, the three collaborators met to start developing ideas to build a project about feminicide data along has three key objectives:
(1) fostering an international community of practice around feminicide data
(2) developing tools to support the collection of feminicide data from media sources
(3) supporting efforts to standardize the production of feminicide data where appropriate
The aim of the project is not to collect or aggregate data, but rather to support and sustain the already existing practices of activists who care for femicide data in their own contexts. The Data + Feminism Lab is specifically supporting the co-design of tools and technologies using AI and machine learning to infrastructure activists' data production practices.