Turning Urban Vehicles into Sensing Platforms
Image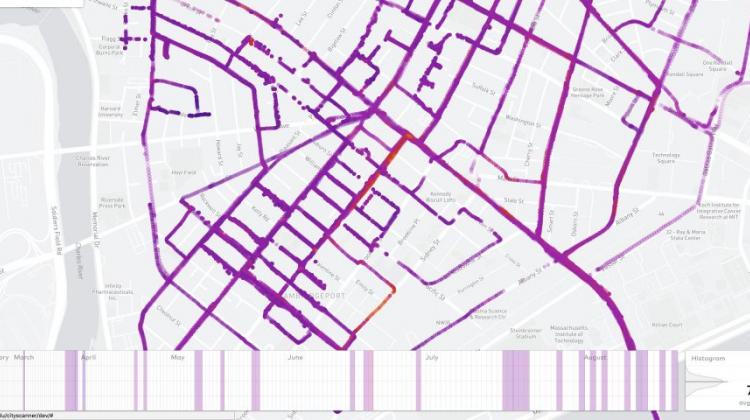 Researchers from the City Scanner project at the Senseable City Lab are examining how environmental sensors embedded in vehicles could be leveraged to enhance information about our urban landscapes. By using sensors of vehicles navigating the city, they present a cost efficient, real-time ability to collect diverse data sets across cities. Their research and findings are detailed in a new publication, 'City Scanner: Building and Scheduling a Mobile Sensing Platform for Smart City Services', published in the journal IEEE Internet of Things.
In their new journal article, Amin Anjomshoaa, Fabio Duarte, Daniel Rennings, Thomas Matarazzo, Priyanka deSouza, and Carlo Ratti enumerate the advantages of utilizing vehicle based sensors, which they refer to as 'drive-by sensing.' In addition to exploring the types of data that can be collected and the spatiotemporal coverage of vehicles with different mobility patterns, they also explore how using drive-by sensing will reduce data collection time, provide financial savings, and improve the precision of the information we are collecting about our urban environments.
"City Scanner project shows the environmental phenomena in our cities can be efficiently monitored with a small number of urban vehicles that not only reduces the deployment and maintenance costs by an order of magnitude or more, but also offers a way of democratizing data by bringing the data to the doorsteps of citizens. We envision a paradigm of modular sensing components and their corresponding cloud services that enable cities to deploy their required set of sensors and create elaborate applications based on the captured data for their inhabitants in a cost-effective manner." noted Amin Anjomshoaa, the project lead.
Read 'City Scanner: Building and Scheduling a Mobile Sensing Platform for Smart City Services,' here.