Reparative Planning for an Anti-Racist Future
Image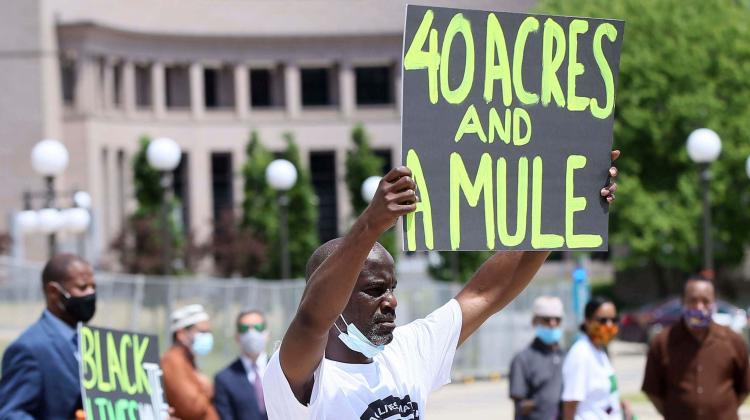 How might urban planners incorporate reparative justice practices to heal the harms generated by white supremacy in our cities and across our patterns of life? 
In their paper, "The Past We Step Into and How We Repair It," DUSP's Justin Steil and University of Pittsburgh's Rashad Williams draw upon Black radical thought to outline three crucial dimensions for practicing reparative planning in the service of realizing anti-racist futures for urban and regional planning. 
"We began our explorations through engagement with recent discussions in planning theory regarding definitions of urban justice and wove in threads of Black nationalist, Marxist, feminist, abolitionist, and environmental justice movements into our theoretical framework," said Steil and Williams. "From these themes, we highlighted key elements of reparative planning and applied them to three case studies, showcasing how planners can address past harms and imagine more just and joyous futures."
Steil is an associate professor at DUSP whose research focuses on analyzing how power and inequality are created and contested through control over access to particular places. As a lawyer and urban planner, his scholarship disentangles how the structure of local governance and land use law interacts with housing policies to shape the spatial structure of our social world in ways that produce economic and racial inequality. 
Williams is an assistant professor at the University of Pittsburgh whose work blends urban planning, urban politics, and the critical philosophy of race to study the urban expressions of the black reparations movement. His research explores the conditions under which egalitarian ideas become implemented into municipal policy and he coined the term reparative planning to describe the implementation of redress policies at the urban scale.