Promoting Civic Engagement
Image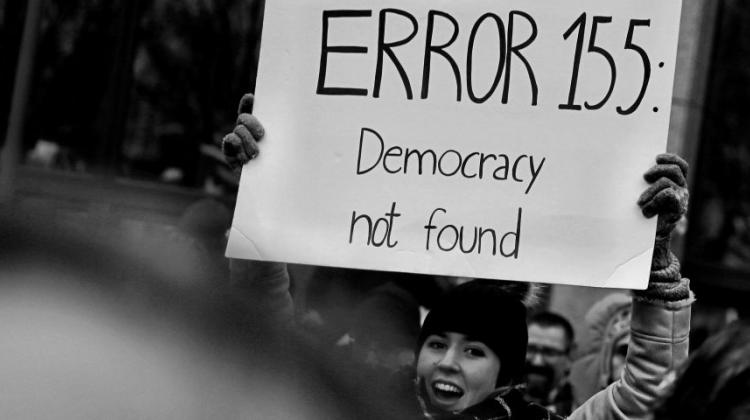 Published
December 28, 2018
Can we redesign governance to improve public engagement processes - and can we expand our definition of a public to include an increasingly complex and diverse group of individuals and opinions? The Move, a podcast and collaborative learning platform, aims to gather people of all backgrounds seeking to facilitate real civic engagement to support cities, communities, and other institutions in creating the space needed to peacefully struggle and make meaningful progress in a democracy.
"We created The Move to provide platform for people of all backgrounds to share what they are learning from their work to create a more inclusive civic infrastructure in this country," said DUSP's Professor of the Practice of Civic Design, Ceasar McDowell. "We believe that our greatest challenge is how to create the spaces that will allow all of us to peacefully struggle together to shape a more just and equitable society."
The Move -- created by McDowell, Ayushi Roy (MCP and MBA candidate), Misael Galdamez (MCP Candidate), and Julia Curbera (MCP Candidate) – leverages the open-access and flexibility of digital space to advance experimentation and innovation in civic design, and to share collaborative knowledge and learning. Members of the Move then utilize those pillars to design and implement an impactful civic engagement project.
"It's one thing to study frameworks for redesigning governance, and it's another to learn directly from the voices and stories of our most forward-looking civic designers," said Roy. "Coursework sometimes has a hard time conveying the personal reflective practice and relationship trust necessary to create an inclusive civic infrastructure."
Roy and McDowell recently finished the first season of the Move Podcast, which examined how to build a new civic infrastructure that allows for a more complex public to build the knowledge, space, and skills to achieve a more fair and just society. The 10 episodes of the first season are a discussion of the eight formats of conversations that are necessary to shift us away from binary, polarized echo chambers and improve our engagement and ability to see and respect nuance and difference. The full season is available via the Move.