Planning and Designing Urban Environments for the 21st Century
Image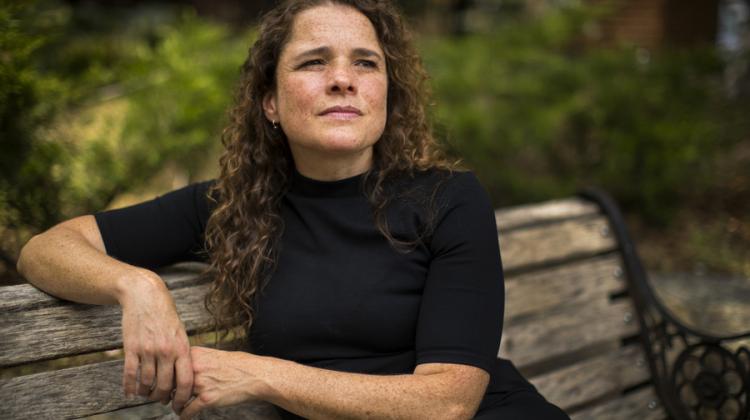 Published
February 5, 2021
Source
https://news.mit.edu/2021/sarah-williams-named-director-norman-leventhal-center-advanced-urbanism-0129
The MIT School of Architecture and Planning (SA+P) has announced the appointment of Sarah Williams, associate professor in the Department of Urban Studies and Planning (DUSP), as director of the Norman B. Leventhal Center for Advanced Urbanism (LCAU). Her new role became effective on Jan. 1.
Williams says she has always felt deeply connected to the center, which was established shortly before she joined the SA+P faculty in 2014. She combines her training in data science, urban design and planning, and landscape architecture to create communication strategies that expose urban policy issues to create civic change. She calls the process "Data Action," which is also the title of her recent book published by MIT Press (2020).
At MIT, she directs the Civic Data Design Lab and chaired the Institute's new undergraduate program in urban science. Her design work exposes policy issues to people beyond the walls of academia and has been widely exhibited, including work in the Guggenheim Museum, the Museum of Modern Art in New York City, the Venice Biennale, and the Cooper Hewitt Museum. "My designs open up the insights of data to the public, allowing them to use it to advocate for change," she says.
"This is an exciting opportunity," says Williams. "What's great about the center is that it is a laboratory that brings together the creativity and entrepreneurship of diverse disciplines to reinvent city design and policy. I can't wait to be part of expanding its horizons, especially at a time when cities face so many challenges." 
Williams's education, experience, and academic work is uniquely suited to the multidisciplinary, multifaceted LCAU. A geography and history major at Clark University, Williams pursued her interest in people and places, developing geographic information systems software and analysis at the start of her career. An interest in art and design led her to study landscape architecture. Realizing that her impact on cities and spaces could be amplified with an understanding of urban planning, she earned her master's degree in city planning at MIT.
"Moving from software engineering to architecture might sound like a big change, but I was just pursuing the things that I loved," she says. "In the process, I created a unique interdisciplinary field. I believe this type of cross-fertilization is essential for innovation. In my case, I use the power of design to communicate complex issues important to society."
"Sarah's work on civic engagement through urban technologies and on racial justice puts her at the forefront of urban thinking and action today," says SA+P Dean Hashim Sarkis. "Her research and teaching embody the highest of the center's values: Norman Leventhal's civicness, a deep interest in collaboration between the private and public sectors, and excellence in urban design, technology, and sustainability."
Since its establishment in 2013, the LCAU has sought to define the field of advanced urbanism, integrating research on urban design with processes of urbanization and urban culture to meet the contemporary challenges facing the world's cities. Drawing on MIT's deep engagement with urban design and planning, architecture, and transportation, the center coordinates multidisciplinary, multifaceted approaches to advance the understanding of cities and propose new forms and systems for urban communities.
The LCAU has tackled challenges ranging from urban resiliency in Boston to urban storm water wetland design in New York to the future of suburbia and affordable housing globally. In her new role, Williams replaces co-directors Alan Berger, professor of landscape architecture and urban design, and James Wescoat, professor emeritus of landscape architecture in the Department of Architecture.
The center was named in honor of Norman B. Leventhal '38, a visionary developer and philanthropist at the center of Boston's postwar revival. A vital member of the MIT community for three-quarters of a century, Norman Leventhal died in 2015.
"Alan Berger and Jim Wescoat have strongly positioned the LCAU to take up the wide-ranging urban challenges of our time," says Alan Leventhal, chair and CEO of Beacon Capital Partners. "Building on this foundation, Sarah Williams brings a multidisciplinary, data-informed approach that I'm sure will generate further groundbreaking and impactful research on cities."
Williams says she wants LCAU to feel like an inclusive space where people can experiment on interdisciplinary work.
"During my early career, I had the unique opportunity to work in an environment that cultivated interdisciplinary research, and it allows me to develop new methods and my own niche," she says. "The center should be this experimental ground where faculty, students, and practitioners can come together to forge new solutions for some of the biggest problems cities face today. It's what I always wanted as a student, and I am excited to help create it as a faculty member."