Opportunities for Adding Housing to Downtowns
Image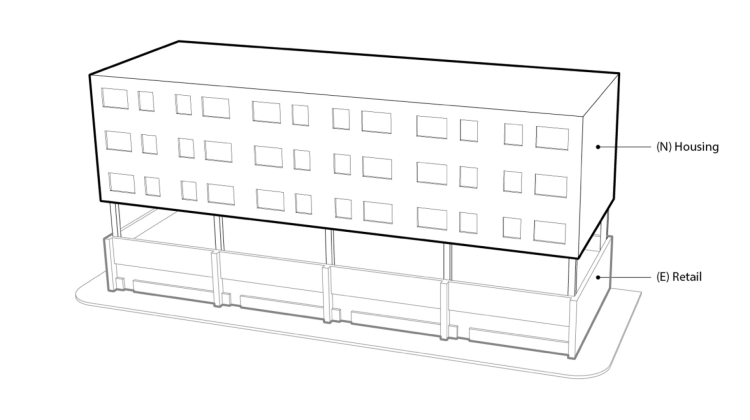 Published
February 15, 2023
Can nudges to codes defining the spatial characteristics of the built environment help revitalize American downtowns? The COVID pandemic accelerated many existing trends, such as a shift to more online shopping and the change to hybrid and remote work, impacting how we interact with downtown areas of towns and cities. This intensification of the disinvestment of downtown areas combined with housing shortages across the country offers an opportunity to reorient commercial downtowns to promote more sustainable and just plans for the future of these areas. If incorporating housing into downtown cores is an easy win, why has it not been more widely adopted? What are the technical or constructability barriers and policy levers that planners and town officials might use to promote more housing?
A new memo by DUSP's Shaler Campbell and Jeff Levine explores these questions and provides a technical explanation for city planners and officials to educate and advocate for local changes. "We've been working since 2020 on a series of documents designed for local officials on opportunities for downtowns to thrive in the long-term, based on experiments tried during the peak of the pandemic," said Levine. "One thing we've found is that downtowns with housing, like many of the ones in the Boston Inner Core, do well in tough times, because there is a built-in consumer base. So we wanted to study how single-story commercial buildings might be retrofitted for upper story housing."
"One common challenge in older downtowns is the desire to construct new housing above existing single-story retail or convert underutilized office space on upper floors into housing," said Campbell. "This memo helps to demystify the code and constructability challenges that older towns may face in pursuing these two options for new housing and equips planners with the vital knowledge necessary to conduct evaluations of existing buildings for the prospect of accommodating new housing."