Mutually Beneficial Resolving of Intransigent Conflicts
Image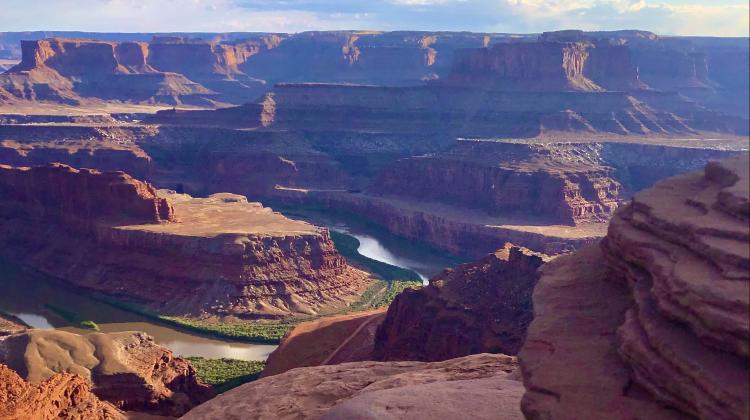 Published
November 17, 2023
David Brooks recently wrote in an opinion piece for the New York Times, "we are living in brutalizing times: scenes of mass savagery pervade the media. Americans have become vicious toward one another amid our disagreements."1  During such times, it is easy to become mired in shock, defaulting to a belief that many of the critical challenges of our times are intractable and unresolvable.
A deep-dive episode in Foreign Policy's podcast, The Negotiators offers a foil to this despair by providing a real-life blueprint on how public, private, and civil society stakeholders from widely diverse states and countries, responsible for the shared management of natural resources in territories that have changed hands through the complexities of colonization and war, can succeed in resolving decade long disputes.
The episode, "How Negotiators Navigated the Thorny Issue of Water Rights Between Mexico and the U.S." features an interview with MIT's Bruno Verdini (Ph.D. '15), Lecturer at the Department of Urban Studies and Planning and Visiting Faculty at the Asia School of Business + Sloan School of Management. The episode focuses on innovations in the management of the Colorado River Basin, responsible for providing water for over 40 million people daily.
Verdini's award-winning dissertation, published by MIT Press as Winning Together: The Natural Resource Negotiation Playbook, is at the core of the engaging conversation, contrasting the forks in the road faced by the top decision-makers at the Department of State, the Department of Interior, and the White House, across both Republican and Democratic administrations. The topography of these landmark natural resource management is distilled in a twelve-step conflict resolution strategy that has proven how to transform zero-sum mindsets in severe climate risk and water scarcity situations, into mutually-enhancing partnerships that genuinely resolve sustainability challenges across emerging and developing economies.  
Given the applicability of its insights beyond North America, MIT Press now leads the partnership that will lead to the publication of the book in Chinese in 2024. Accordingly, when asked about the combined power and reach of MIT's communities when they advocate for genuine introspection, Verdini reflects: "Knowing how to address significant power disparities with resourcefulness, resilience, and impact is vital in every corner of the world. Vast differences in political, economic, social, and spiritual priorities, do not erase this fundamental human fact: genuine humility and curiosity to explore our own blind spots on how any side might best consider a conflict or challenge should be fixed, is the first and most vital catalyst to tap genuine strengths and move toward creative, shared, and lasting solutions. Only strategic leadership and persuasive communication that resolutely prioritizes such clarity and moral backbone, can nurture the kind of trust and agility necessary to produce sustainable results."
The Negotiators, which has previously featured in-depth conversations with experts such as U.S. Ambassador Wendy Sherman (U.S.-Iran) and EU Commissioner Michel Barnier (UK-EU Brexit), is a collaboration between Doha Debates - Qatar Foundation, and Foreign Policy Magazine. The podcast showcases the work of individuals working to resolve conflicts around our planet to identify the best pathways for untangling the multiple crises the world must address in our time. The podcast is hosted by Foreign Policy deputy editor, Jenn Williams.
1.  Brooks, David. "How to Stay Sane in Brutalizing Times." The New York Times, 2 November 2023. https://www.nytimes.com/2023/11/02/opinion/sunday/resilience-bad-news-coping.html