Image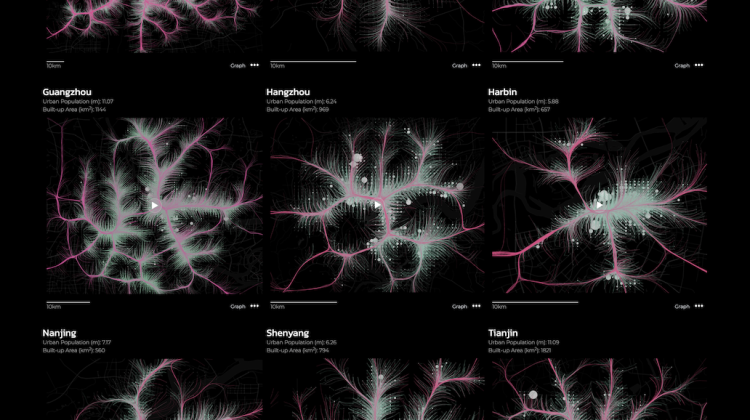 Published
December 12, 2022
Rapid and large-scale urbanization is one of the defining phenomena of the past few decades. Still, several critical 'puzzles' about city development remain poorly understood. Although the dramatic increase in the size of many cities has been experienced, the commute distance and time seem to have remained remarkably stable. 
A new paper co-authored by researchers from the Senseable City Lab (SCL), the Sustainable Urbanization Lab, and Peking University analyzes commuting data from 50 million people in 234 Chinese cities to better understand the properties and mechanisms of urban commuting. 
In their paper, "The Universality in Urban Commuting Across and Within Cities," the researchers demonstrate a universality in urban mobility – the destination of the center loses its attractiveness as nodes of urban activity emerge to compete on the periphery. The paper is one of the research outputs from the Potato Project – which garnered its name because the vegetable's roots grow like a city's mobility pattern. The Potato Project visualizes this phenomenon by creating minimal path networks between home and work. 

Authors of the paper include: DUSP's Paolo Santi, Siqi Zheng, and Carlo Ratti as well as Peking University's Lei Dong and Yu Liu.