Land Use Regulation and Anti-Racist Futures
Image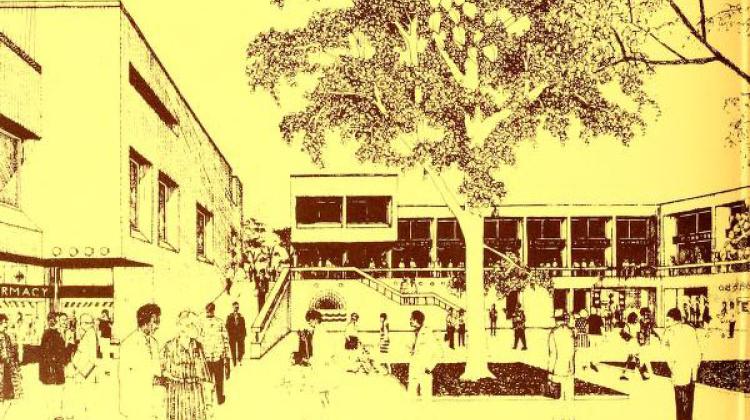 Local histories of race and space, often associated histories of white supremacy and exclusionary land-use practices, offer a point of origin for planners seeking to explore anti-racist future land use regulations. But how does one transition from analyzing historical evidence of legal and social constructs meant to discriminate to enabling and supporting thriving Black communities and spaces?
In a new paper for the Journal of the American Planning Association, a team of DUSP researchers delves into 20th-century municipal segregation ordinances and court decisions around property and land use to highlight how the right to exclude became codified within American regulations, how these decisions helped to shape our understanding of race and property, and pathways for supporting Black spaces while also confronting the racial constructs that facilitate Black subordination. 
"The historical record from the early 20th Century reveals how white property owners articulated and exercised a collective right to exclude others on the basis of race from owning, renting, or occupying property at the neighborhood scale," said DUSP's Justin Steil, one of the authors of the paper.  "The articulation of a collective right to exclude was recognized by courts and incorporated into land use regulations in ways that have codified not only whiteness as property, but the whiteness of property, and we continue to see this interaction of the social construction of race and property in law today." 
Authors of the paper include DUSP doctoral candidate Darien Alexander Williams; DUSP alumnae Laura Humm Delgado (MCP '10, PhD '20) and Nicholette Cameron (MCP '22); as well as Steil. Williams is a doctoral candidate and will soon be an assistant professor at Boston University's School of Social Work. His research focuses on disaster recovery, community organizing and resilience, and marginalized populations. Delgado is an assistant professor at Trinity College whose research focuses on housing and community development, including the role of community-based organizations and public agencies, in U.S. cities. Cameron is a real estate project manager with the Chicago Neighborhood Initiative where she seeks to pair projects with long-term community engagement. Steil is an associate professor at DUSP whose research analyzes how power and inequality are created and contested through control over access to particular places.
"White supremacist massacres are part of the landscape of every colonized community, including all major cities across the United States. This violence is creative in how it continuously finds ways to reassert itself through the legal, bureaucratic, and political traps that many Black residents, organizers, and institutions grapple with on a daily basis," said Williams. "There's no set path forward, but planners need to be even more creative in conspiring to dismantle organized anti-Blackness and sabotaging white supremacy at every turn. Our paper can hopefully serve as an example of the importance of engaging history head on when devising lasting solutions."