Introducing Greater Equity and Stability to Mobility Infrastructure Funding
Image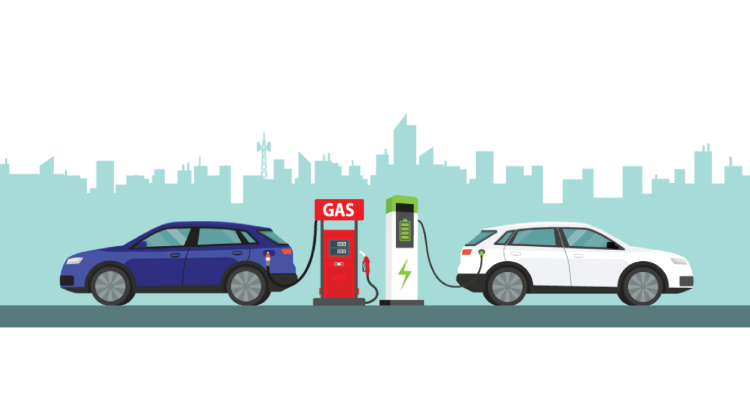 Published
August 23, 2023
In response to the intensifying impacts of the climate crisis, the federal and many state and local governments in the US have drafted and enacted regulatory frameworks and policy incentives to accelerate a transition away from fossil fuel driven mobility and towards hybrids and electric vehicles. The transition, already in progress, will have far reaching implications for the structures underlying mobility planning, practice, and use. In a new report, a team of researchers from the MIT Mobility Initiative and JTL Transit Lab examined one of these changes: how shifting fuel sources away from fossil-fuels will change the funding systems supporting US transportation needs.
In their report, "Replacing the Gas Tax," the team examines how fuel taxation has provided a reliable, if inadequate, source of funding for federal and state transportation needs, becoming one of the primary sources of transportation funding in the 20th century. This reliance on an already insufficient source of revenue for transportation infrastructure and planning will mean that as the US accelerates the transition to electric and electric-hybrid vehicles, the deficit between the revenue needed to support mobility needs and the revenues actually generated to support those needs will grow to reach untenable levels. 
Building upon this understanding, the report acts as a toolkit for policymakers, advocates, and concerned stakeholders as they consider developing a framework for the replacement of gas taxes with new, fair, and stable mechanisms to meet transportation funding needs at the federal and state levels.  "Our report highlights persistent inequity of cost burdens built into the gas tax funding system and builds.  We take the lessons learned from the old systems to propose utilizing this generational shift in mobility systems to create more stable and equitable mechanisms to fund our mobility systems," says report co-author Jim Aloisi. "For those seeking to leverage the findings of this report, we also present an interactive system dynamics model that enables engagement with a user-friendly tool to model a variety of EV adoption scenarios, funding schemes, and the impacts on transportation revenues."
In addition to Aloisi, authors of the report also include: Bhuvan Atluri, Jinhua Zhao, Yunhan Zhang, and Seamus Joyce-Johnson.