Holly Harriel is the new Strategic Advisor for CoLab
Image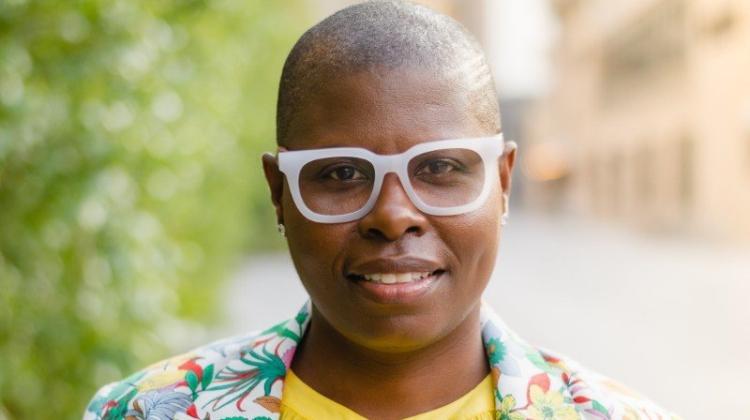 Published
December 9, 2022
Source
https://www.colab.mit.edu/colabradio-more/2022/11/16/the-community-innovators-lab-colab-welcomes-dr-holly-harriel-as-new-leader
The Community Innovators Lab (CoLab) - a research center for planning and development within DUSP focused on promoting racial justice, inclusive economic development that is environmentally sustainable, socially just, and deeply democratic - welcomes higher education veteran and planner, Holly Harriel is its new Strategic Advisor.
Harriel has been with DUSP for the last year as a lecturer. A 2003 graduate of DUSP, she returns to the department after 20 years of practice in urban planning, twelve of which she worked as an urban planning educator and university administrator at three higher education institutions in the northeast. Harriel worked as the Director of the Education Outreach Office at Brown University and was the inaugural Director of clinical education for Brown's graduate school Urban Education Policy Program. Among her early career work, she has held leadership and consulting positions at Mattapan and Codman Square Community Development Corporations as well as the Boston LISC.
"We are delighted to have DUSP alumna Holly Harriel assume the primary leadership role in CoLab," said Hashim Sarkis, dean of the MIT School of Architecture and Planning. "Her wealth of experience at the intersection of urban planning and higher education positions her to have maximum impact in guiding the work of this vital program."
Harriel earned her doctorate in higher education management from the University of Pennsylvania. Her dissertation focused on higher education institutions as anchor institutions in cities in the Ferguson, St. Louis era. In addition to her doctorate, Harriel holds a MCP degree from DUSP, focused on neighborhood Participatory GIS, an MS in Rural Sociology from Auburn University, and a BS in Biology- Pre-Medicine from Tuskegee University.
"In taking on this role, Holly continues CoLab's deep, rich and impactful tradition that started with Mel King nearly 50 years ago," said Chris Zegras, Professor of Mobility and Urban Planning and Head of DUSP. "With her extensive and varied experiences in community and economic development, entrepreneurship, and the academy, her own history in DUSP, and her deep intellect, wisdom, kindness and collaborative nature, Holly will ensure that this next era in CoLab's history will be one of even greater and broader impact.
"I am honored to rejoin DUSP as Strategic Advisor for CoLab," said Harriel. "In this past year, being back at DUSP, I developed a deep appreciation for what makes CoLab so special. CoLab's influence worldwide has always been rooted in its robust Participatory Action Research methodology. I look forward to working with our US and international community partners to co-create solutions to systemic problems of the built and social environment, steward local community knowledge, and re- imaging our future cities to be just, equitable and inclusive."
"Dr. Holly Harriel is exactly the right person to lead CoLab at this time," said Dayna Cunningham, former CoLab Executive Director and the current Dean of Tufts University's Jonathan M. Tisch College of Civic Life. "In a time of mounting urban challenges due to climate risk, racial injustice and growing inequality, the call for universities to apply their technical skills to work with communities on emerging problems in cities has never been more urgent."
"Holly's appointment comes at just the right moment — as DUSP is rethinking and reaffirming its commitment to clinical and client-based education," said Larry Susskind, Ford Professor of Urban and Environmental Planning. "Holly can help us reflect on the key differences between our classroom and our clinical pedagogy and help to guarantee that the various clinical components of our MCP degree enable us to train a new generation of practitioners who put economic and racial justice, climate resilience, and empowerment of marginalized populations at the forefront of planning practice."
As Strategic Advisor, Harriel assumes a redefined set of responsibilities previously carried out by the Executive Director, assuming the primary leadership of the day-to-day supervision of the CoLab. She will report to the DUSP Department Head, overseeing CoLab staff and consultants and ensuring quality supervision for all Research Assistants (RAs) assigned to work together on CoLab projects with CoLab staff and faculty. Dr. Harriel will lead the organization's work with MIT students, faculty, and technical resources to build collaborations with communities. Leveraging multi-disciplinary expertise from urban planning, she will work to deepen the linkages between municipal government, business, community, and labor to drive inclusive economic development in cities worldwide.
Learn more about CoLab and how the center encourages planning and development focused on innovating at the margins