A Decade of Science Diplomacy
Image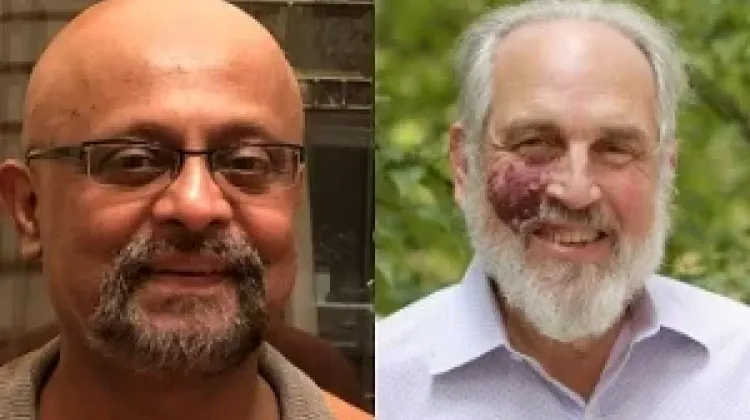 Published
December 2, 2022
The American Association for the Advancement of Science (AAAS) recently celebrated a decade of practice driven pedagogy, marking the 10th anniversary of the online publication of Science & Diplomacy. The anniversary was marked by a webinar and special issue of Science & Diplomacy examining the current and future challenges and opportunities facing science diplomacy. Speakers and authors included: Cathleen Campbell, Member of the NASEM Roundtable on Global Science Diplomacy; Robert Hormats, former US Under Secretary of State for Economic Growth, Energy, and the Environment; Sir Chris Llewellyn Smith, former Director General of CERN; and DUSP's Larry Susskind, Ford Professor of Urban and Environmental Planning.
"Science diplomacy involves the integration of the sciences and social sciences into all aspects of the diplomatic process. The field has emerged as national and international policy-making required increasing levels of scientific input and diplomats and scientific experts needed better ways of working together to deal with increasing climate and political uncertainty and complexity," said Susskind. "The design and testing of new approaches to science diplomacy are described in a book I co-wrote with Shafiqul Islam, Water Diplomacy."
Water diplomacy involves the management of conflicts over and collective decisions about  current and future uses of shared waters in the face of scientific facts and social facts. In the ten years that Susskind and Islam have practiced, taught, and written together, they have formulated and refined a Water Diplomacy Framework (WDF). Susskind's 11.382, Water Diplomacy at MIT, challenges students to apply the lessons and theory outlined in the WDF by focusing on ongoing water conflicts around the world. Student case studies are collected and shared via an open access website, the Water Diplomacy Aquapedia Case Study Database.
"DUSP has had doctoral students and post-doctoral fellows the past seven or eight years who have focused on conflicts over the use of the waters of the world's great rivers including the Amazon, Colorado, Indus, Nile, Ganges, Mekong, Jordan, and Yangtze," said Susskind. "Their dissertations and continuing work are adding to both theory and practice of water diplomacy." 
Formed in 1848, AAAS is the world's largest multidisciplinary scientific society and a publisher of the Science family of journals. Membership is open to anyone who shares the vision and belief that science, technology, engineering, and mathematics can help solve many of the challenges the world faces today.
Watch the full webinar, A Decade of Science and Diplomacy