Dayna Cunningham is the New Dean of Tisch College of Civic Life
Image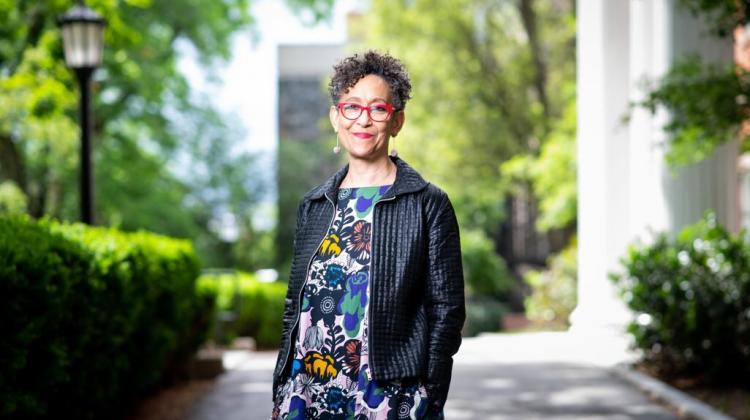 Source
https://tischcollege.tufts.edu/news/dayna-cunningham-new-dean-tisch-college-civic-life
Dayna Cunningham, executive director of the Community Innovators Lab (CoLab) and a civil rights attorney who has devoted her career to promoting civic participation, building community partnerships, and advocating for underrepresented communities, has been named the Pierre and Pamela Omidyar Dean of Tuft University's Jonathan M. Tisch College of Civic Life (Tisch College).
Cunningham's career has been centered around urban planning, development, democracy, and community-based research. At CoLab, she built large-scale, multi-sector development collaborations that combined sustainability, wellness, and democratic control of economies in marginalized communities. While promoting inclusive economic development that is environmentally sustainable, socially just, and deeply democratic, CoLab has applied expertise from disciplines and sectors including urban planning, civil rights advocacy, business, and community and labor organizing, among others.
"For DUSP, SA+P, and MIT, we will miss Dayna deeply. Under her leadership, CoLab has evolved into a unique entity at MIT – a laboratory for action research, collaboration, and innovation with marginalized communities," said Chris Zegras, DUSP's Department Head. "CoLab is integral to DUSP's mission: providing training, deep field-based connections, reflective planning practices, and self-assessment rubrics to enhance all aspects of DUSP's work. Not only has CoLab thrived under Dayna's leadership, but all of DUSP has. In just this past year, Dayna has consistently stepped up and stepped in, helping to drive critical department initiatives such as the Racial Justice Teach-In and DUSP's Transformation Design Team."
"There's a very special role for colleges and universities in providing the space—without influence from corporate or political agendas—for a fulsome exploration of what kind of knowledge, what kind of capacity we need to support democracy," said Cunningham. "Tufts University and Tisch College are uniquely positioned to further our understanding of what's needed to make lasting change." Read more of Cunningham's thoughts via her message to the CoLab community, here. 
Tisch College combines education, research, and practice to serve as a hub for the Tufts community who are committed to civic engagement and service for the greater good. Learn more about Tisch College and Cunningham's new role via Angela Nelson's Tuft's Now story.