Creatively Navigating Designated Port Areas
Image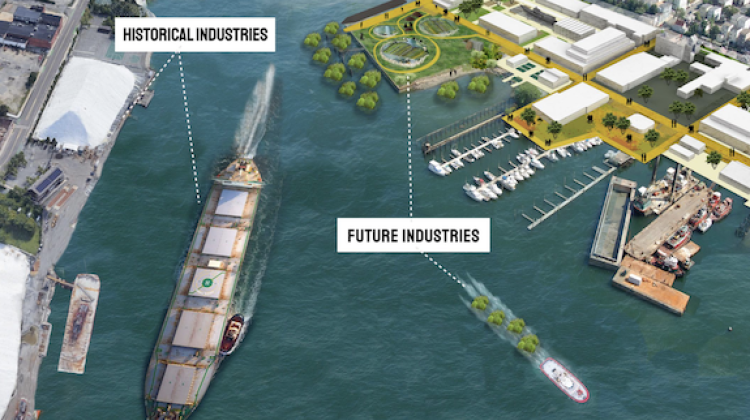 Published
September 12, 2022
East Boston's coastal land is included within two separate Designated Port Areas (DPA), a state designation that restricts land use and prioritizes the preservation of industry. DPA policy is inflexible to proposals that run counter to its intent of preserving waterfront industrial land and shifting boundaries is often a lengthy, regional process. Given these obstacles, how might residents of East Boston put forward actionable and community-led planning solutions, nudge policy priorities, lift regulations, and change DPA policy?
This question centered the work of a DUSP Spring 2021 practicum led by Mary Anne Ocampo. Student participants, in collaboration with local community organizations, created three resources to provide greater access to local wealth-building opportunities and environmental justice: A Toolkit for Planning Forward-Looking Port Areas in Massachusetts, a report that contains contains strategies to inform that collaboration, and a possible Municipal Harbor Plan, with the hope that DPAs can become future community assets; the Condor Street Pilot Project a Forward-Looking Port Area, a site plan that suggests pathways for greater climate impact resilience, access to public space, and economic opportunity; and Where the Land Meets the Water, a game designed to encourage local youth to design shorelines that they want to see in East Boston and to leverage those designs to advocate for change. 
Student participants included: Eve Allen, Alex Boccon-Gibod, Gina Lee, Daniel Caesar Pratama, Yingu Pan, Mikaela Strech, and Ziyi Tang. The practicum's teaching team include: Mary Anne Ocampo, Miho Mazereeuw, Lisbeth Shepherd, Larisa Ovalles, and Flavio Vila Skrzypek. Community collaborators include: Kannan Thiruvengadam, John Walkey, Heather O'Brien, Chris Marchi, Frank O'Brien, Jason Ruggiero, Kristina Ricco, Sanjay Seth, Buy-In, and Latifa Zayad.