Call for Excellence in Public Service Awards Applications
Image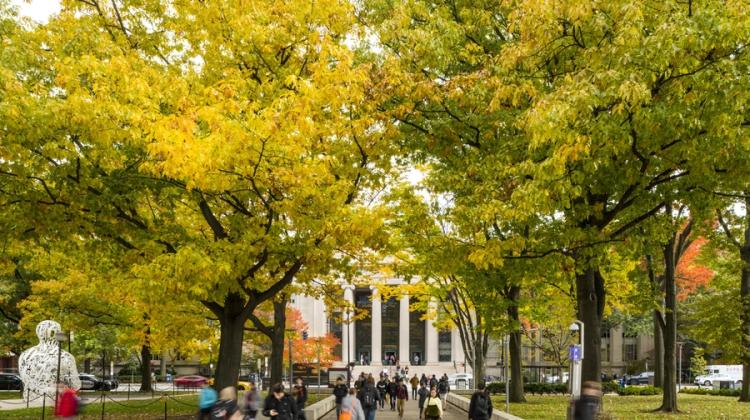 In 1999, DUSP established the Fund for Excellence in Public Service to raise funds to assist and encourage graduates from the Master in City Planning (MCP) program who choose to pursue public service careers. The Excellence in Public Service Awards, as the Fund's first initiative, is designed to advance three purposes:
Recognize outstanding public service achievements by recent MCP graduates 
Provide inspiration and encouragement to other DUSP students, DUSP alumni/ae, and others to pursue public service careers
Provide a financial award to help offset debt incurred to obtain an MCP degree
Up to two awards of up to $10,000 will be made each year.  Awards must be used to reduce outstanding debt incurred to obtain a MCP degree.  Please note that these awards may be subject to taxes and applicants should consult their tax advisors.
Eligibility is based on the graduation year, public service employment and financial need.  Graduates who received an MCP degree from DUSP between 2017 and 2021 and are employed full-time in planning-related public service work are eligible.  Public service work includes employment in government, the private non-profit sector, an equivalent organization, or self-employment with a public service mission.  Graduates in an academic position at a college or university are not eligible.  For financial eligibility, a graduate must have incurred at least $30,000 in debt to secure an MCP degree, have at least $15,000 of that debt still unpaid, and have annual income of $77,000 or less.  For applicants who are married, 50% of the total household income will be used to determine eligibility with an allowance for children based on the IRS dependent exemption amount.  Please add $5,000 per dependent to the income cap.  Both U.S. and international alumni/ae are eligible and are encouraged to apply.  For international applicants, foreign currency denominated debt and income will be converted into dollars, based on the currency exchange rate in effect on the application deadline date.  (Exceptions to these eligibility requirements may be made given exceptional circumstances.)
Awards will be made based on the graduate's achievements in public service work and its contribution to improving the well-being of a specific place or community-of-interest (a non-place-based group with common characteristics or interests, e.g., micro-enterprises, community land trusts, etc.).  Four criteria will be used to evaluate achievements:
Role in the Achievement.  The applicant must have had a prominent role in the design, formulation and implementation of the specific achievements cited. An applicant who either provided exemplary leadership in advancing the initiative and made an innovative intellectual contribution to design and implementation will receive priority consideration for an award.  
Extent of Implementation.  The applicant's achievement must involve a plan, project, program or policy that has been implemented or that shows substantial  progress toward implementation, consistent with its complexity and scope, to be considered for an award. 
Level of Difficulty.  Achievements that involve overcoming substantial challenges and obstacles will be given priority for an award.  Achievements in low-income areas, places with limited infrastructure, resources or organizational capacity, and communities with prior histories of planning failure will be given greater consideration than achievements in resource-rich environments.  
Impact.  The applicant's work must demonstrate a tangible and important contribution to improving the well-being of a place or community-of-interest.  Impacts can include physical improvement, improvement in social conditions, economic advancement, capacity building and empowerment, or other outcomes.  Evidence of impact beyond the applicant's representation needs to be provided, in the form of letters of support, press clippings, etc. 
Application and Selection Process.  To be considered for a Public Service Excellence Award, an eligible alumnus/a must submit a completed application form and supporting documentation by September 15, 2022.  Applications will be reviewed for eligibility and only eligible applicants will be considered for an award.  All eligible applications will be reviewed by the Awards Committee appointed by the DUSP Department Head.
For more information, contact Ezra Glenn at 617-253-2024, eglenn@mit.edu.