Boston's Chinatown: Forced from Home
Image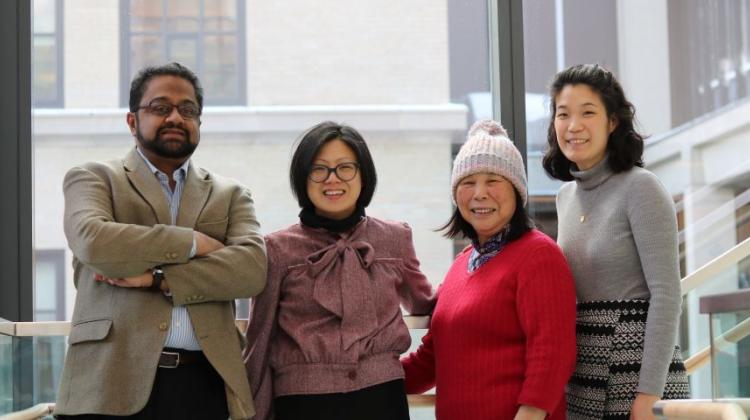 Published
February 28, 2019
Eighty percent of Chinatown residents in Boston report housing insecurity - caused primarily by unaffordable rents. In addition, Chinese-American households living in Chinatown spending almost half their monthly income on rent each month. These findings and more are detailed in a new report, Forced from Home: A Human Rights Assessment of Displacement and Evictions in Boston's Chinatown, co-produced by MIT's Displacement Research Action Network (DRAN) in the Department of Urban Studies and Planning and the Chinese Progressive Association (CPA) which investigates the impact of increased community displacement in an area of the city characterized by intensifying investment and rapid gentrification.
Forced from Home is based on a representative survey of residents in Boston's Chinatown and highlights information gaps such as: close to eighty percent of tenants had no information about their rights; forty percent of surveyed households had no formal lease; and almost sixty percent of those evicted were served only a verbal notice.
The report uses an international human rights approach to analyze displacement in an American city for the first time. It debuts a new tool called the Displacement Impact Assessment (DIA), which it recommends be made mandatory before new developments are approved, in order to study the potential impact on neighborhood displacement and take proactive corrective policy measures.
"Boston's Chinatown faces a crisis that we see in cities around the world, with skyrocketing rents due to relentless growth, speculative real estate transactions, lack of adequate protections for tenants, and a serious lack of affordable housing," says Balakrishnan Rajagopal, Associate Professor at MIT and Director of the DRAN. "This is a human rights crisis although many fail to see it that way. The most vulnerable residents in our cities bear the brunt of displacement, and we need to move to a more people-centered approach to urban development that works for all residents."
Chinatown, located very close to downtown Boston, has historically been the center of the Chinese community in the region. Thanks to its prime location, recent years have seen increased luxury residential development and short-term rentals; as well as the growth of large institutions in the area.
"Chinatown residents are disproportionately elderly and 40 percent of families have children but we are losing this working-class core," says Karen Chen, Executive Director, Chinese Progressive Association. "Being displaced means not only loss of housing and increased stress, but also loss of social networks, multilingual social services, access to nearby jobs, a voice on issues that impacts our lives and much more."
Besides investigating the stark impacts of this growth on residents, the report recommends legislative and policy measures that the city of Boston—and all cities and States--- could take to address the drivers of unconstrained growth and protect vulnerable groups. These include providing rental assistance, addressing the health concerns of those facing displacement, improving the physical conditions of private rental housing and better communicating the rights of tenants facing displacement.
The collaboration between the CPA and MIT-DRAN ran through several academic semesters. It involved graduate students, faculty and staff members of the DRAN team who reviewed demographic and housing data, applied mapping and spatial analysis and interpreted the relevant UN human rights standards including UN Guidelines on Development Induced Evictions and Displacement, and the principles underlying the Right to Adequate Housing in the International Covenant on Economic, Social, and Cultural Rights. The MIT team worked with CPA staff and recruited student volunteers, who spoke Cantonese and Mandarin to survey residents.
The findings of the report were presented at an event on February 28, 2019. Electronic copies of the report are available via the DRAN website, here.