Balancing Privacy with Accessibility for Data-Driven Solutions
Image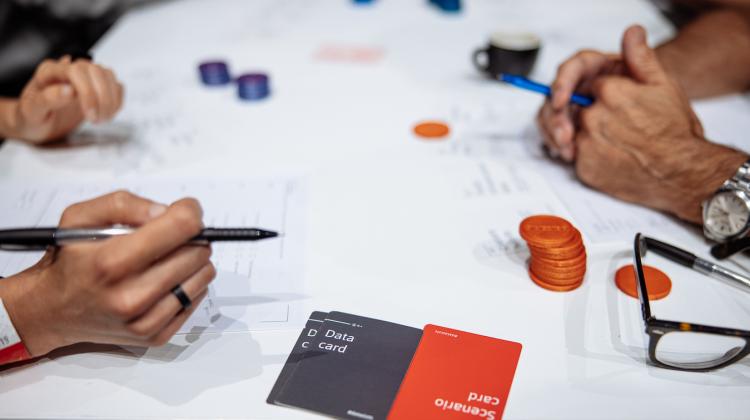 Data-driven solutions have become an integral part of our daily lives. Think of all the services  we use in our lives suggesting what to purchase, which movies to watch, how many steps to take, who we should date. Cities are increasingly leveraging urban science to organize the abundance of data to better understand human behavior and propose solutions to thorny urban challenges.
However, privacy concerns linger around all the benefits these solutions might bring. Rather than addressing this question in a normative perspective, a team from the MIT Senseable City Lab (SCL) decided to collect empirical data stemming from citizens, taking a bottom-up approach. "Asking people's opinion about their privacy concerns with a technological solution is important; but it is intrinsically done from a position of power: someone (regardless if a community leader or a big company) presents a solution and asks people their opinion. We'd like to let people themselves come up with their own ideas and assess the benefits and privacy concerns of their peers' ideas, in a participatory manner," says Carlo Ratti, Director of SCL.
Data Slots, a new game developed by SCL, simulates a data marketplace: players go through quick rounds of trading data cards in order to obtain what they see as the best data assets, which they use to propose solutions for one of three different scenarios: public spaces, home and work environment. Each player pitches their idea to the group, and participants rate the ideas in terms of privacy concerns and benefits of each solution. Finally, participants "invest" into their peers' ideas, simulating investing private funds or voting in a participatory budgeting process.
"We have played Data Slots over 700 times in its physical version, with cards and chips, in more than ten countries—from Japan to Colombia, from Norway to Lebanon," says Martina Mazzarello, a postdoctoral fellow in the SCL. "On many occasions, cities have used Data Slots as a participatory design activity, creating feedback loops between researchers, public officials and citizens,  driving scientific results and  informing planning tools," adds Simone Mora, a research scientist with the lab.
In order to reach an even broader audience, SCL has developed an online version of Data Slots, available at https://dataslots.org/. Data Slots doesn't collect any personal information, and is available in 12 languages, including Spanish, Korean, and Arabic. 
"We believe that Data Slots has the potential to help individuals make informed decisions about their personal data and encourage companies and cities to adopt more transparent data collection and data-driven policies," affirms Fábio Duarte, Principal Research Scientist in the Senseable City Lab.