Anne Spirn Receives Cooper Hewitt National Design Award
Image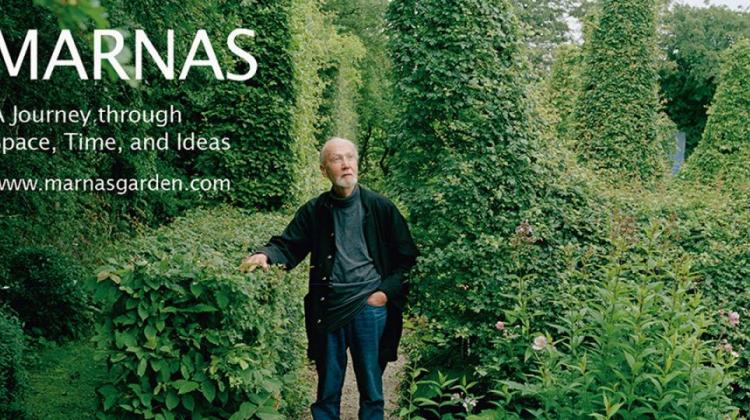 Anne Whiston Spirn, Cecil and Ida Green Distinguished Professor of Landscape Architecture and Planning, is one of the 10 honorees for the 2018 National Design Awards from the Cooper Hewitt, Smithsonian Design Museum. Spirn's 30+ years of leadership, impact, and innovation were recognized with the honor of the Design Mind award.
Spirn's Design Mind award highlights the innovation and vision of individuals who have had a profound impact on design theory, practice, and fostered more public awareness of design. Spirn, the Cecil and Ida Green Distinguished Professor of Landscape Architecture and Planning, is an author, landscape architect, and photographer. Her first book, The Granite Garden: Urban Nature and Human Design (Basic Books, 1984) is listed as one of the 100 most influential and important books in the 20th century by the American Planning Association and credited with launching the ecological urbanism movement.
Spirn's work, highlighted on the Cooper Hewitt award page, demonstrates her fluidity in navigating the fields of landscape architecture and urban design and planning, writing, innovating in new mediums of teaching and learning, as well as her eye for photography. Speaking to her unconventional approach to defining design, Sprin said, "design is for me the habit of looking for opportunities where others see problems and then devising solutions that address seemingly unrelated concerns, such as polluted water, impoverished neighborhoods, and troubled schools." Projects such as West Philadelphia Landscape Project (WPLP), embody Spirn's ethos of utilizing design practice to develop and test theory, which then critiques practice, allowing for a cyclical process of reflection and engagement. Through sustained community participation, environmental and design education, and watershed management the WPLP has impacted the lives of local residents and served as a model for other communities to advocate for development, environmental restoration, and educational reform.
"All ten of this year's winners present a powerful design perspective and body of work that is at once inclusive and deeply personal, accompanied by great achievement, humanity and social impact," Caroline Baumann, director of Cooper Hewitt, said in a statement. Cooper Hewitt, Smithsonian Design Museum is one of nineteen museums that comprise the Smithsonian Institution and the only museum in the United States dedicated to historical and contemporary design. Founded in 1896, the Cooper Hewitt began the National Design Award in 2000 as an official project of the White House Millennium Council. The annual awards celebrate design as a vital humanistic tool in shaping the world and seeks to increase national awareness of the impact of design.
"We could not be more proud of Anne and the National Design Award's recognition of her level of influence in integrating urban and natural environments, not only for designers and planners, but for the general public," said Eran Ben-Joseph, head of the Department of Urban Studies and Planning. "Anne's work has been transformative for how we all see, act, and value our surroundings, which is a profound contribution to design theory and practice."
A gala to celebrate the winners will be held at the Arthur Ross Terrace and Garden at Cooper Hewitt in New York City on October 18th, 2018.