Addressing the Historical Roots of the Racial Wealth Gap in the Greater Boston Area
Image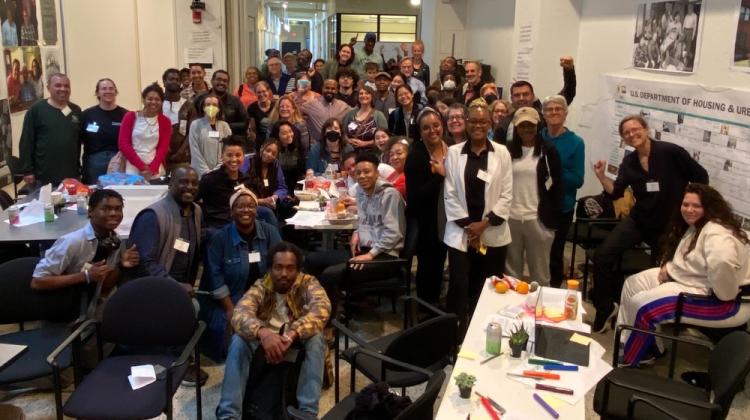 The MIT Mind and Hand Book defines hacking as "a long-standing tradition at MIT and a part of its culture. It can be defined as either the curious exploration of MIT's campus or the design and implementation of harmless pranks, tricks, and creative inventions that demonstrate ingenuity and cleverness." Often hacking is conflated with intense, time pressured coding events where MIT community members focus on producing a technological solution to a complex challenge. In the spring 2023 term, MIT community members with Boston area activists and faith leaders gathered over a May weekend for a hackathon centered on addressing the economic and social challenge of the racial wealth gap in Boston.
The racial wealth gap in Boston is probably best known by one of the most mentioned statistics in Massachusetts politics, derived from a Boston Federal Reserve Bank 2015 study that found the median net worth for white households in Greater Boston was $250,000 dollars while for Black households, it was just $8 dollars.
"We are engaged in a broader conversation about what wealth means. The racial wealth gap is beyond the measurement of dollars and cents. It is our education, stories, memories and willingness to survive to which the racial wealth gap opens up another contour we've been engaged in for centuries," said Karilyn Crockett, who organized the hackathon. "The purpose of this series is to share past and current approaches to closing the racial wealth gap while examining the efficacy of typically-cited solutions."
2023's Hack the Archive session was the second hackathon led by Crockett, the first in 2019 examined potential interventions more broadly. "Faith leaders and progressive activists have long led the critique of corporate capitalism and must not be left out of this vital moment of economic change and restructuring. We need to heed the witness of progressive activists, organizers and faith leaders who champion an alternative vision of community by demanding that business and political leaders yield to the needs of everyday people, not profit alone."
"Separately, Crockett is partnering with the Federal Reserve Bank of Boston to update the 2015 'Color of Wealth' report that showed a yawning disparity between the assets of the city's white and Black residents," wrote Kenneth J. Cooper in his front-page coverage of the hackathon for the Bay State Banner. "She has indicated it will take three years to complete the new report, which will be expanded to examine the situation in the Boston metropolitan area and Gateway Cities around the state, using a larger sample of residents."
Crockett has two more hackathons planned, with a focus on education's role in the wealth gap in 2024 followed by a final session examining the contributions of employment and entrepreneurship opportunities in 2025.