2022 Fund for Excellence in Public Service Award
Image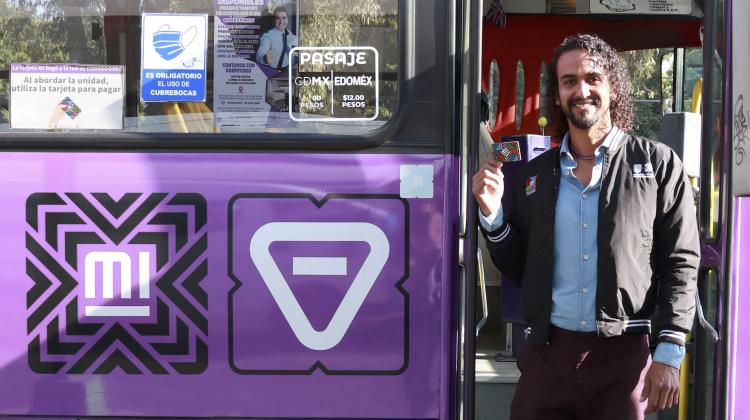 Published
January 30, 2023
We are thrilled to announce Ricardo Sanchez (MCP '18) as the recipient of DUSP's 2022 Fund for Excellence in Public Service Award! Sanchez, the executive director of smart transportation systems in Mexico City, works to build capacity, efficiency, and collaboration across technological and policy interventions to reduce theft and violence in the city's public transit systems and to consolidate and expand the use of cashless fare collection and payment. 
"As I enter my fourth year of service at the city government, I reflect on how fundamental DUSP was for me to be in the position to support the city government to achieve one of its many objectives which is to have a safer, environmentally friendly and interconnected network of public transportation services," wrote Sanchez in his application.
Established in 1999, the Fund for Excellence in Public Service seeks to assist and encourage graduates from the Master in City Planning (MCP) program who choose to pursue public service careers by recognizing outstanding public service achievements and inspiring the DUSP community to pursue public service. Recipients are assessed on their role in the design, formulation and implementation of achievements; the extent of implementation of their project, plan, of policy; the structural or contextual challenges; and the tangible impact of their work for place and community.
Sanchez's application cited his efforts to enhance bus service with interventions such as automatic fare collection, GPS, passenger counters, emergency buttons, security cameras, and speed monitoring with an aim to reduce violence and robbery.  "Today, 330 out of the 1,500 buses that make up the formalized bus network accept a card as a form of payment, benefiting nearly 150,000 riders everyday. Recently some 200 vehicles have joined this number, raising the proportion of the fleet equipped with automatic fare collection systems to 35%, which has reduced boarding times by about 20% and eliminated cash carrying requirements for passengers and drivers, decreasing robberies."
"Initiatives such as the Excellence in Public Service Aware allows people like me to take on leadership roles and to build on previous work to improve urban livelihoods, particularly in resource-constrained environments," said Sanchez. "I am honored to receive this award and am also humbled and excited about the responsibility it entails."